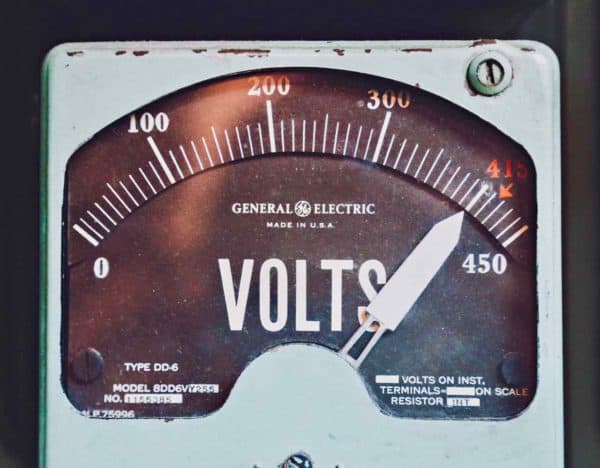 Bitcoin (BTC), the flagship cryptocurrency, consumes more energy than entire countries such as Ireland and Switzerland.
A newly developed decentralized application (dApp), called Power Transition, based on Hedera Hashgraph (a DLT-based platform that claims to be "faster, fairer, and more secure" than existing blockchain networks), implements a microgrid management platform in order to use energy in a more efficient manner.
Power Transition has reportedly been designed to fundamentally transform how energy is consumed, managed, and traded by government agencies, businesses, and individual users.
According to its developers, Power Transition is a low-energy consumption platform that can facilitate "instant" micropayments, while also monitoring individual energy units.
Power Transition's development teams says they decided to build their dApp on Hedera because the platform uses proof-of-stake (PoS)-based consensus, which uses significantly less energy than Bitcoin's proof-of-work (PoW)-based consensus protocol.
Of note, is the news that Power Transition will soon launch an investment crowdfunding offering in the UK on Crowdcube.
Jiro Olcott, CTO at Power Transition, explained how his company's dApp was developed. Olcott also discussed the impact of blockchain consensus mechanisms on energy usage.
Crowdfund Insider: What is Power Transition and what is its aim?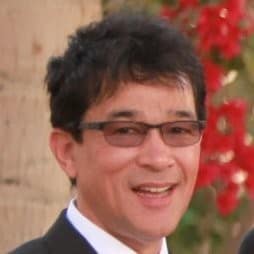 Jiro Olcott: "Power Transition is an energy microgrid management platform designed to transform how energy is used, managed, and traded by governments, organizations, businesses, and individuals alike.
National sources of energy are centralized, usually meaning that they come from national power grids or are purchased from foreign nations. Our aim is to make energy more affordable and to increase reliance on renewable energy through decentralized energy sources.
We offer a peer-to-peer energy trading platform using distributed ledger technology (DLT), allowing individual homes to generate their own electricity via microgrids and distribute that energy around their community."
Crowdfund Insider: Why did Power Transition choose to launch on Hedera Hashgraph?
Jiro Olcott: "At the core of the Power Transition iMaaS platform are micropayments — peer-to-peer transactions of tiny amounts of cryptocurrency in real-time, as energy is consumed. Micropayments therefore require real-time finality, in other words, instant confirmation that a transaction has occurred.
Hedera is the only distributed ledger with the capability to truly achieve micropayments, due to the speed at which it can confirm transactions. In evaluating numerous public distributed ledger networks, it became increasingly clear to us that only Hedera Hashgraph would be able to meet our technical needs, in order to deliver a stable and secure offering to our customers.
With Hedera, Power Transition users can generate energy and will have access to a direct, peer-to-peer method of trading energy in exchange for HBAR tokens, in real-time.
On top of this, we believe that Hedera's governance and security are unparalleled in the DLT space. The Hedera Governing Council, which will be comprised of 39 enterprises from diverse industries and geographies, is a next-generation governance model that can be relied upon.
In addition, Hedera's Software Development Kit (SDK) provides excellent out-of-box tools for developers to build highly scalable applications that run on the Hedera public network and can be integrated with private networks."
Crowdfund Insider: What have been Power Transition's key achievements thus far?
Jiro Olcott: "Power Transition recently announced that it is launching its 'integrated Microgrid As A Service' (iMaaS) platform, on Hedera Hashgraph, the enterprise-grade distributed ledger. The iMaaS platform can provide instantaneous micropayments while monitoring and managing individual units of energy.
The iMaaS platform is now being tested using homes and businesses in Corby, UK, after which it will be made globally accessible. There are four live sites in Corby today which are in production on a trial basis, as we refine the user interface to the homeowners' needs. This will ramp up to 50 in Q1 2020.
In other achievements, Power Transition has already demonstrated its capabilities to the UK government, who can improve the efficiency of taxation through micropayments, and the UK energy sector, who have committed to fund its further development.
This momentum will continue into the future. In 2020, the iMaaS platform will start supporting the National Electric Vehicle (EV) Charging Network, making it seamless for drivers to charge their cars throughout the country using built-in Hedera Wallets.
Power Transition is also working alongside the Carbon Free Group on developing sustainable development applications, purpose-built on top of the Hedera network. The aim of these applications will be to enable individuals, communities and organizations to report their impacts on the environment, society and the economy against the UN Sustainable Development Goals (SDGs)."
Crowdfund Insider: Technology is often touted as having the potential to help stop climate change. What are your thoughts on this? Is that what your goal is?
Jiro Olcott: "Emerging technologies such as DLT certainly can help the environment. Even the World Economic Forum (WEF) has released a study listing 65 different ways in which DLT can address urgent environmental issues.

Despite this, the use of many forms of DLT — including a number of blockchain platforms — would be counterproductive in the fight against climate change, due to their enormous energy consumption. According to The Economist, the Bitcoin Network alone consumes 22 Terawatt-hours of energy every year.

This number almost equals the annual energy consumption of Ireland, and adds up to more than the annual energy consumption of Switzerland. This colossal energy use is a result of proof-of-work protocols and their need for miners to solve complex sums using computational power.

In contrast to these resource-intensive networks such as Bitcoin, Hedera is based on hashgraph's proof-of-stake protocol, which uses significantly less energy. It makes sense that when we're using DLT to help reduce energy consumption and to generate energy more efficiently, we do so using proof-of-stake."

Power Transition's vision is not only a future where individuals have control over their own energy sources, but also one in which renewable energy is widely produced in an efficient, affordable, and responsible manner. We are working for a more sustainable energy model, and taking every measure necessary to do so."

As noted on Power Transition's official website, the company is in the process of launching its first crowdfunding opportunity with CrowdCube.

According to its investment FAQ page, the company's technology is ready for use and it has been demonstrated on a 47 zero-carbon home development in the United Kingdom, already providing "smart home energy management."

Power Transition has established a global "Center of Excellence" in India, in order to support innovative projects while positioning itself to attract new talent and business ideas.

The Power Transition team reportedly has experience in Impact Assessment and reporting, legal and regulatory compliance and academic research and development.

Have a crowdfunding offering you'd like to share? Submit an offering for consideration using our Submit a Tip form and we may share it on our site!

Sponsored Links by DQ Promote