The Monetary Authority of Singapore (MAS) has partnered with Deloitte and S&P Global Market Intelligence to develop a prototype platform for a Fintech Research Platform to help pair Fintech startups with investors and financial institutions. The goal of the platforms is to help fintechs partner or match capital to these early stage firms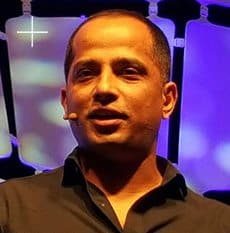 Sopnendu Mohanty, Chief Fintech Officer at MAS, said they believe that the deployment of capital in start-ups, particularly those offering business-to-business solutions, can be vastly improved by enhancing transparency and increasing the confidence in data on early-stage companies.
"We are keen to leverage this platform, and create synergy with the API Exchange that was developed by MAS in collaboration with the World Bank's International Finance Cooperation and the ASEAN Bankers Association."
MAS states that Deloitte's analysis indicates that investors and financial institutions currently do not have access to reliable and up-to-date company information of Fintech start-ups. This limits their view of all the companies in which they might deploy capital.
MAS outlines how the Fintech Research Platform will help:
Increase transparency by providing a comprehensive view of FinTech companies, including their attributes on business models, use cases, funding, and technology stack.
Enhance investors' confidence in FinTech companies through transparency of aggregated third-party and self-reported data, clearly showing the source of each data point.
Accelerate decision-making by allowing users to compare FinTech companies  easily on one platform and prioritise the FinTech firms that they can potentially work with based on parameters that matter most to the users.
Bob Contri, Deloitte Global Financial Services Industry Leader, said the ASEAN region provides lots of opportunity for Fintechs to make an impact:
"We are proud to be part of the MAS' efforts to improve and accelerate investment in the FinTech sector in the region … This platform can help to make the investment process more effective so that the countries and their societies can benefit from the progress made," said Contri.
MAS is the sponsor of the Singapore Fintech Week which is taking place this week. MAS is Singapore's central bank and integrated financial regulator. The government agency has emerged as a staunch advocate of Fintech innovation.

Sponsored Links by DQ Promote