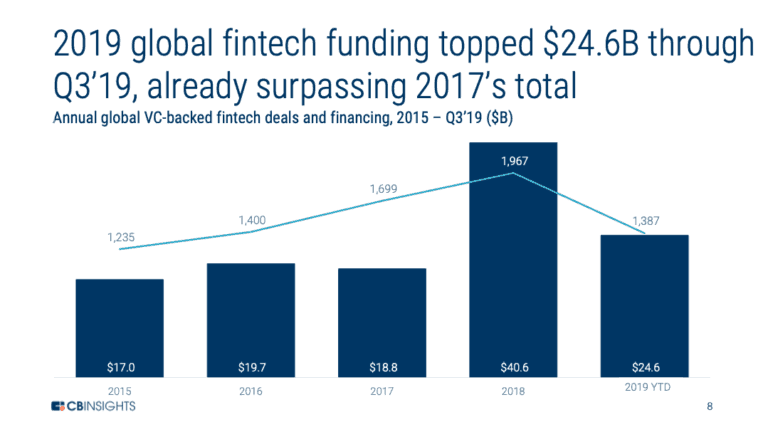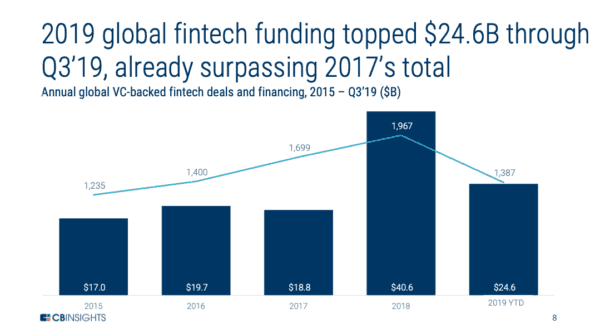 Fintech funding for the 3rd quarter of 2019 surpassed $8.9 billion – a new quarterly record if you factor out Ant Financial's whopping $14. billion investment in Q2 of 2018. Fintech, and its various subcategories remains a hot sector of venture financing as the year so far has registered $24.6 billion already beating the 2017 total. Fintech funding has been boosted by some super-rounds, 19 $100 million + funding worth about $4 billion during Q3 2019.
CB Insights has just published its Q3 report on Fintech funding and 2019 stands to be a solid year but probably not as strong as last year when 1967 deals were funded for a total of $40.6 billion. Deals picked up in Q3 but not enough to beat the gangbuster year of 2018.
The report covers the diverse universe of Fintech including:
Payments
Regtech
Blockchain/Crypto
Lending
Insurtech
Capital Markets
Wealthtech
Transfers & Remittances
Real Estate & Mortgages
Regarding specific regions, the US declined to a multi-quarter low number of deals, while Asia rebounded. Southeast Asia hit a new annual record for $701 million for 87 deals through the 3rd quarter. The top deals in Southeast Asia included $100 million each for Singapore based  Deserka and Vietnam based MoMo.
Europe bounced lower to with just 90 deals – also, a multiquarter low.
China, a hotbed of Fintech activity, delivered 55  deals in Q3 raising $661 million but India raised more at $674 million.
The Fintech unicorn herd continues to expand as 6 new Fintechs joined the elite group during Q3 and, according to the report, 3 more have been added in the first part of Q4.
In total, there are 58 Fintech unicorns valued at around $213.5 billion.
Challenger or digital banks remained a hot sector of Fintech as these asset-light, agile bank service providers build momentum to challenge established brick and mortar operations. Year to date, digital banks have raised $3 billion with Q3 delivering $1.3 billion – a quarterly high.
As Fintechs redefine banking, digital platforms continue to pummel the geriatric banks with services like high-interest rate savings and free brokerages. Do we need to visit a bank branch ever again? Soon enough. I promise.
The blending of services is exemplified by Fintechs like:
Revolut – 8 million users (recently launched in the US)
SoFi – 7.5 million users
MoneyLion – 5.7 million users
CashApp – 15 million users
there are others….
(None of these platforms have a US bank charter, as far as we know).
So what is around the corner? Always a good question. Early stage deals have declined a bit while later stage funding has increased. So is innovation coming to end? Not a chance, it is just beginning.
The CB Insights Fintech Report for Q3 2019 is available here.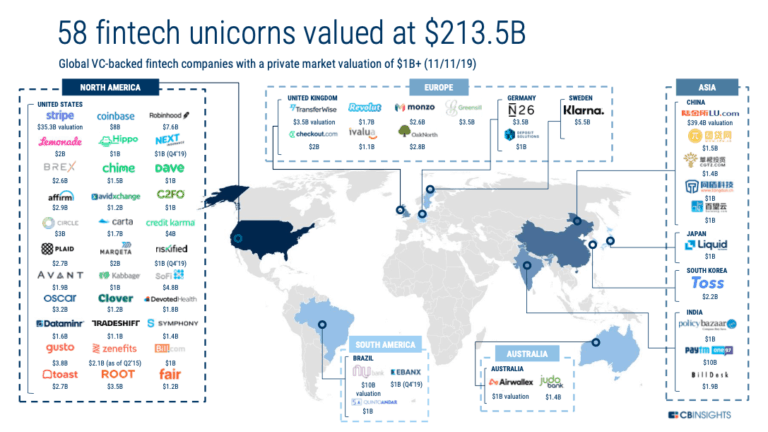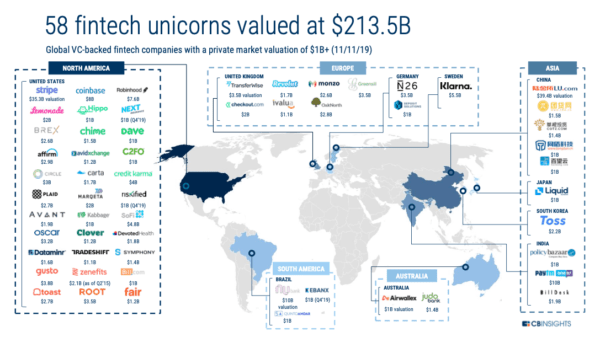 Sponsored Links by DQ Promote