Alchemy Technologies, a Fintech infrastructure company providing online lending tools and platforms, has formed a partnership with Plaid – a company that creates tech to connect traditional finance with modern Fintech services.
Alchemy will be providing Plaid with a service to support account and asset verification for improved lending decisions. Alchemy explains that it has developed algorithms and detection tools to help its clients to examine the applicant's financial picture. These algos can also protect consumers from taking out redundant and costly loan products.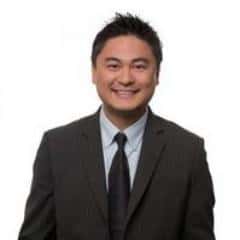 Additionally, Alchemy clients will have access to Plaid's suite of APIs providing clean transaction, identity, and income data to build more responsible lending products and support the next wave of core lending solutions.
"Plaid has been one of the foundation blocks of today's fintech evolution and with our new partnership, we'll advance our work to support the greater financial services community," said Timothy Li, founder of Alchemy Technologies. "Alchemy constantly deploys new, innovative products to the marketplace. By leveraging banking transactional data to accurately detect personal income and stacking behaviors, we equip our clients to avoid credit risk and offer more affordable products to their clients."
According to a note from the company, a focus area of Alchemy and Plaid's work together is supporting innovative lending solutions aimed at the student debt crisis.
Lowell Putnam, Head of Partnerships at Plaid, says that student debt is one of the largest financial issues impacting the country with the debt topping $1.6 trillion in the past year:
"Despite the number of people struggling with their student loans, there have not yet been many Fintech solutions that help borrowers navigate repayment and management. With more innovation in core lending technology, better solutions for borrowers and future applicants will flourish."
Meratas is a company that provides merit-based financing in the form of Income Share Agreements (or ISAs). Meratas recently partnered with Alchemy to create a custom developed ISA platform leveraging Plaid Assets and to qualify students in real time.

Sponsored Links by DQ Promote