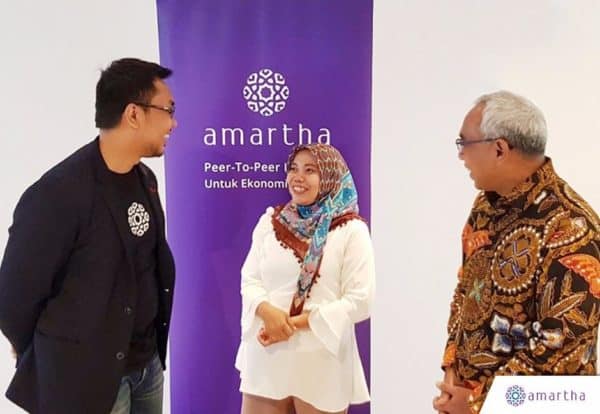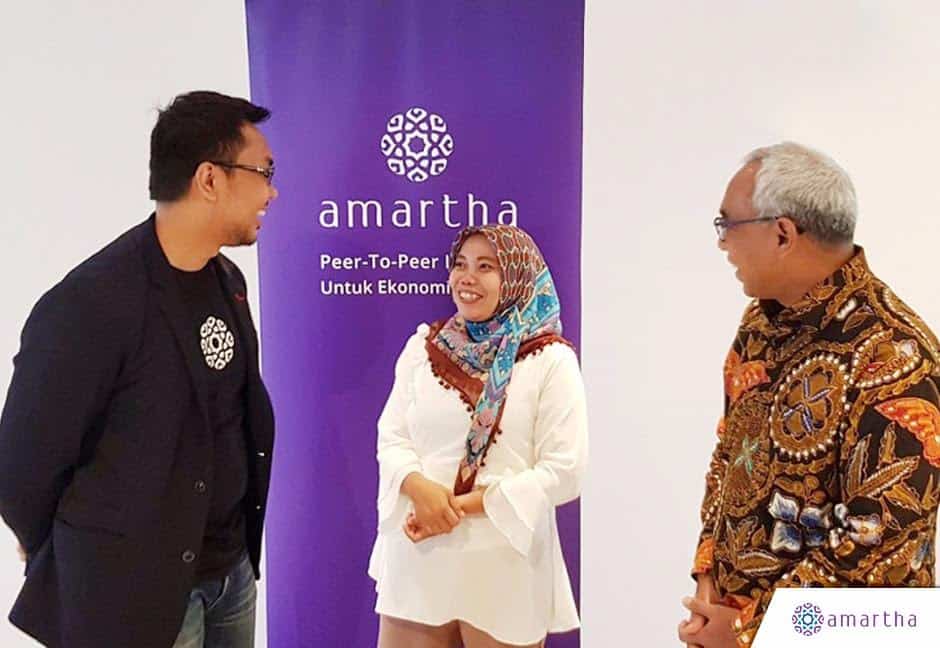 Peer to peer lending firm Amartha has finalized a Series B investment round led by LINE Ventures, the venture capital division of giant messaging app LINE. The funds raised will be used to further expand Amartha's operations to include more women and underprivileged families based in villages across Indonesia.
The amount of capital raised is estimated to be around $18 million. The announcement mentioned that several venture capital firms took part in the round, including Bamboo Capital Partners, which focuses on matters related to social impact, and Singapore-based lending firm UOB's Venture Management.
Amartha CEO Andi Taufan Gruda Putra, who also serves as a member of Indonesian president Joko "Jokowi" Widodo's staff, stated:
"Amartha has lent Rp 1.6 trillion (appr. $113 million) to over 343,000 partners across 5,200 villages in Java and Sulawesi. Amartha will use its series B funding for further business expansion to empower more women and families in more villages across the country."
Established in 2010 by Putra, Amartha began as a microfinance institution before branching out into peer to peer lending in 2016.
Amartha aims to connect unbanked micro-entrepreneurs in rural communities experiencing difficulties finding access to funding with online lenders looking for opportunities to make profits via "impactful investments."Amartha has created a technology platform which uses  a self-learning algorithm to automate its operations, such as "the borrower application process, data gathering, credit decision making and scoring, and servicing," the release noted:
This technology helps reduce operating costs while also helping to reach remote villages, which promotes greater financial inclusion and "economic resilience."
In 2017, PT Mandiri Capital Indonesia (MCI), a subsidiary of state-backed lending institution Bank Mandiri, and its business partners Lynx Asia Partners, Beenext and Midplaza Holding contributed around $5 million to Amartha.
As a peer-to-peer (P2P) lending platform, Amartha mainly finances smaller businesses managed by women in Indonesia's villages. The platform has made a substantial impact on the welfare of new business owners in its target areas, a report commissioned by the Center for Digital Society (CfDS) revealed.
The report adds that Amartha has helped unbanked business owners across Java to streamline their operations and generate greater revenue, after gaining access to funding.
LINE Ventures director James Lim stated:
"LINE Ventures is excited to join Amartha in its mission to improve financial inclusion throughout the country."
UOB Venture Management CEO Seah Kian Wee noted that the firm would be financing promising new startups that were focused on meeting the needs of low-income members of the business community such as Amartha.
Bamboo Capital Partners founder Jean-Philippe de Schrevel noted:
"Through its platform, Amartha connects committed clients from the village to their lenders from the city, creating new business opportunities for both of them."
Sponsored Links by DQ Promote