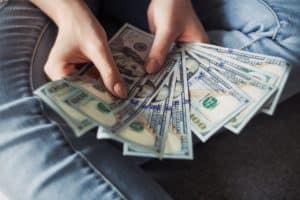 VoPay, a payment technology layer that allows companies to accept, collect and send online bank account payments like credit cards, has teamed up with Hydrogen, an American Fintech acceleration platform. Both companies aim to work cooperatively to provide end-to-end open banking payments.
The partnership will help Fintech firms access VoPay's online bank payment software directly via the Hydrogen API, along with Hydrogen's various other financial service tools and integrations. This will help Fintech companies improve the services being offered to the 57.5% of consumers who say they're interested in banking with non-financial firms.
The partnership has been announced following the release of a research report from Accenture which claims financial incumbent banks could lose as much as 15% of their revenue from the retail payments sector to Fintech competitors in the next few years. VoPay's platform will be accessible via the Hydrogen Platform early next year.
VoPay digitizes digital bank account transfers with greater transparency, speed and efficiency. The platform's API connects online enterprises to banking systems, allowing them to carry out direct bank account transactions in a manner that's similar to credit cards (but the company claims it's even better than that).
Founded in January 2015 by Hamed H. Arbabi and based in Vancouver, British Columbia, VoPay provides payments-as-a-service platform which is essentially a technology layer that helps to connect different marketplaces and online platforms, in order to perform transactions directly from any bank account. The transfers are conducted in an automated and transparent manner.
VoPay says its goal is to "eliminate all payment inefficiencies, so businesses can focus on what they do best." The company aims to help firms reduce development costs, achieve "increased speed to market and also provide a positive developer experience."
Hydrogen describes itself as "The Global Fintech Acceleration Platform." The Hydrogen software-as-a-service platform allows companies throughout the world to launch advanced Fintech apps and platforms in "80% less time and cost."
VoPay founder & CEO, Hamed Arbabi, stated:
"Most financial technology companies don't have the resources nor the time to quickly connect to payment networks or handle complex workflows. Through our partnership with Hydrogen, we empower fintechs to go to market faster, scale more rapidly and automate key processes through our white label solution."
Ken Kavanaugh, director of partnerships at Hydrogen, noted:
"This partnership will allow the Hydrogen network to [easily] transfer money between accounts and verify the account owners… This is another step towards an era where one platform is open to Fintech providers, financial institutions, third-party vendors, and end users – an ecosystem of the future of finance." 
Sponsored