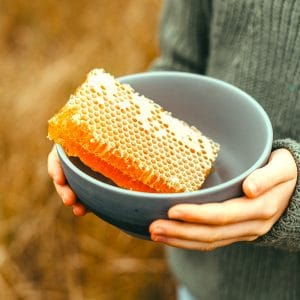 Honeycomb Credit, a FINRA regulated funding portal using the Reg CF securities exemption, has topped $ 1 million raised for smaller firms. According to a note from the company, Honeycomb Credit has held 31 successful campaigns receiving backing from over 1000 individual investors.
Issuers have been small businesses in Pennsylvania, New York, Ohio, and Michigan.
George Cook, CEO of Honeycomb, said they were thrilled to hit the million-dollar mark so early in the development of the platform:
"We've completed 31 successful campaigns since we started in late 2017. This demonstrates how much need there is for fair financing in the small business community, and how willing communities are to support the businesses that they love. "
Honeycomb Credit is a bank replacement platform providing SME loans with interest rates from 6% to 14% over a term of 3 to 5 years.
Honeycomb Credit provided the following statement from Ron Adner, Professor at Dartmouth's Tuck School of Business:
"Honeycomb's innovative platform is revolutionizing small business lending, and they have made great inroads in some vastly underserved markets. By innovating in the space left behind by larger bank consolidation, Honeycomb is poised to take flight."
Reg CF (or Regulation Crowdfunding) is the smallest crowdfunding exemption created by the JOBS Act of 2012. Issuers may currently raise up to $1.07 million. Many industry participants believe this cap is far too low with some advocating to raise the cap to as high as $20 million per securities offering.