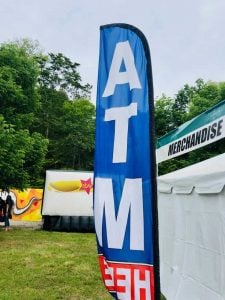 The first ATM ever to dispense cryptocurrency materialized like a clunky Venus in her shell at a Waves cafe in downtown Vancouver in October 2013.
The machine was reportedly installed by Bitcoiniacs in cooperation with a Nevada firm called Robocoin, a company Spectrum says once sourced Bitcoins on the infamous Mt Gox.
This was before Mt Gox teetered from mismanagement and then died from a ~$500 million USD hack in 2014.
The world's first Bitcoin ATM in Vancouver scanned users' hands (what for? no one knows) and would permit them to exchange up to CDN $3000 of Bitcoin or fiat per day, the CBC wrote at the time.
Bitcoins for that machine were sourced at a Canadian cryptocurrency exchange called VirtEx, a fairly inconspicuous business that Silicon Angle says eventually stole all its customers money in 2014.
Bitcoin ATMs have been portrayed as a fun way to get started in crypto. "Big Four" accounting firm Deloitte has one in the lobby of its downtown Toronto office tower. Decentral, a Toronto company started by Ethereum co-founder Anthony Di Iorio, operated at least one crypto ATM located underneath company headquarters on Spadina.
When I located that machine in a dim corner of a modest corner store, the fees were enough to make your eyes bleed. I took a pass.
At a MeetUp in a Toronto warehouse in the summer of 2017, a tattooed principal from the alleged BitClub cryptomining swindle told a crypto-dazzled audience that Bitcoin ATM's were meeting a very specific need. There's a lot of prostitution, he more or less said. You'd be amazed.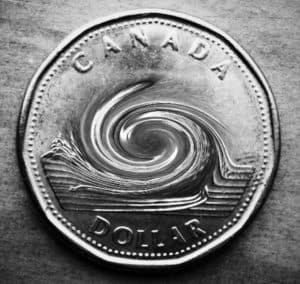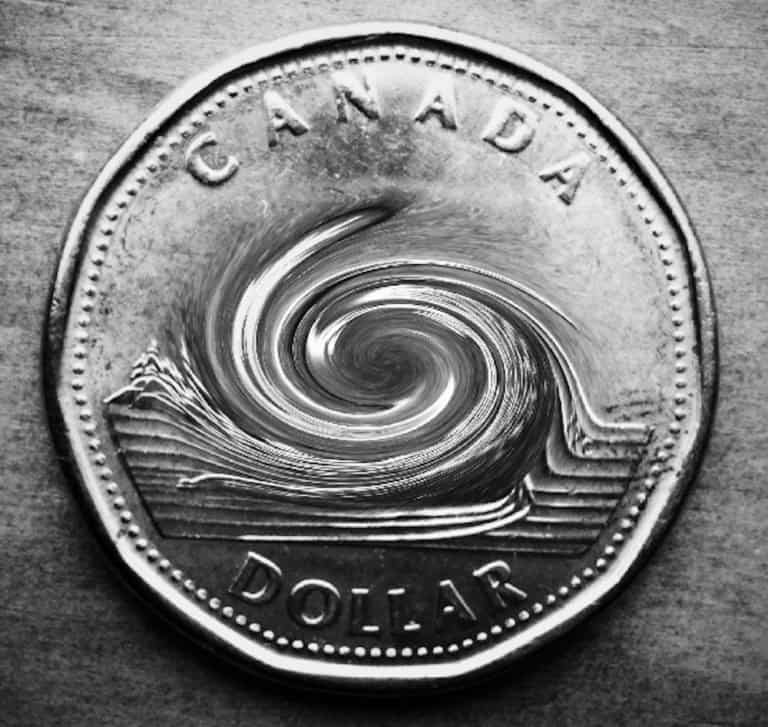 At the Deloitte "BTM," I had to scan my ID- not always the case at machines taking higher fees. To be fair, not everyone using BTMs is courting a lady (or boy) of the evening. Some, like me, thought it was neat to do something purportedly private or at least obscure and maybe even profit from a wonderful "revolutionary" self-funding money-machine (Bitcoin).
When I was still impressed by the espoused wonders of crypto, I was also still at the edge of my ability to manage the technical side of collecting and securely holdingd so called "digital gold."
Cryptocurrencies are actually just signals or code which can be easily lost if you make a single mistake with a letter or numeral in long alphanumeric crypto wallet addresses.
There are also all kinds of nefarious coders creating bits of malware, typo-squat and social media scams designed to direct your crypto to their wallets.
It now turns out that I could've also had a problem cashing out Bitcoins at a crypto ATM because the machine took my Bitcoin (fractions) despite not having adequate cash in its hold.
This is what an unnamed writer at Chesatoshi says happened to them while using an InstaCoin ATM in an unnamed city:
"The ATM gave me only a small portion of the money I asked and I received a warning message that there was a lack of liquidity on the ATM screen. An ATM should never allow a transaction without the proper liquidity available."
Crypto can be a murky world, with many participants keeping identifying info close to their chests while also trying to keep costs down by relying as much as possible on automation and thin staffing:
"Also, the ATM support was only available by SMS or via a website. On the website, there was a phone number but nobody was available on the support line. They ask for a name and phone number; it sucks to leave your information to receive a callback."
When your money is gone, time slows down, but service does not necessarily speed up in finance's newest would-be sector:
"The SMS response took around 24h."
Things worked out in the end:
"The good point, the support reversed 90% of the transaction after an exchange with the SMS support team."
Luckily, when I still dealt with crypto, I interfaced only with online exchanges of mixed repute and the Deloitte BTM, where I could fantasize fiduciary reassurance by observing the hundreds of suits circulating on the lobby's escalators and in the high-end company cafeteria.

I was also not employing the services of rent people or skirting laws, so didn't have the extra nerves or shame that might make one want to walk away from a costly BTM fail.

Anyways, be careful, eh?

Sponsored Links by DQ Promote