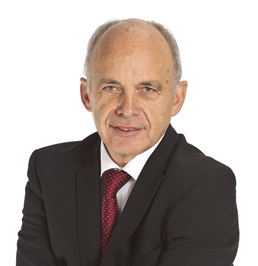 Switzerland's finance minister and outgoing president, Ueli Maurer, says he doesn't think Facebook's proposed Libra cryptocurrency project can proceed in its current form, Reuters reports.
This is mainly, "because central banks will not accept the basket of currencies underpinning it," Maurer claimed.
"The project, in this form, has thus failed," he added.
Facebook has so far anchored the Libra project in Switzerland, a region known for crypto-friendly policies and for Zug, a region and town hosting a number of crypto headquarters in a region popularly dubbed, "Crypto Valley."

Numerous purportedly "decentralized" cryptocurrency "foundations" have been established in Switzerland, and Facebook set up its Libra Association, a consortium of consulting entities, in Geneva earlier this year.

According to the association's webpage:

"The Libra Association works to evolve and scale the network and reserve and leads a social impact grant-making program that supports financial inclusion efforts worldwide. The association collaborates with the global community and partners with policymakers to help further the Libra mission."

A more cynical take is that, like other crypto "foundations" in Switzerland, the Libra Association is a front for Facebook's real interests.

These include profiting from fees collected on user transactions, enhancing user attention and dependance on the platform and profiting from large currency and bond trades made as the company maintains the assets it says will underpin Libras in circulation

When Facebook announced Libra last May, financial regulators across the world began sounding alarms.

Maxine Waters, chair of America's powerful House Financial Services Committee, traveled to with a delegation of fellow U.S. lawmakers to Switzerland in August to question Swiss parliamentarians about their approach to Libra.

In June, Waters warned, "Facebook is continuing its unchecked expansion and extending its reach into the lives of its users. The cryptocurrency market currently lacks a clear regulatory framework to provide strong protections for investors, consumers, and the economy. Regulators should see this as a wake-up call to get serious about the privacy and national security concerns, cybersecurity risks, and trading risks that are posed by cryptocurrencies."

Regulators in smaller regions with weaker and non-reserve currencies are gravely concerned that a private currency system as vast as Facebook's could lead citizens to abandon local currencies.

Other regulators worry Libra could upset the global financial balance maintained by the IMF.

Facebook has been scrambling to reassure regulators that the sudden rollout of private money system among Facebook's 2.4 billion users will not pose financial stability risks.

So far, many regulators remain unconvinced.

Sponsored Links by DQ Promote