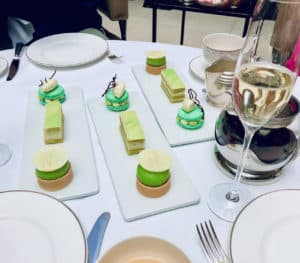 Snackpass, a food pickup app that has a loyalty rewards program that works in a manner that's somewhat similar to a social media platform, recently secured $21 million via a Series A round led by giant venture capital firm Andreessen Horowitz. Snackpass says it now intends to use the capital to further expand its operations.
Company CEO Kevin Tan stated:
"Our plan is to get to 100 campuses over the next two years." 
Tan, who established Snackpass with fellow Yale University student, chief operations officer Jamie Marshall, and Jonathan Cameron, head of sales, noted:
"The ultimate goal is to expand outside of college campuses and into cities."
Snackpass' app is presently available on 11 college campuses. The app encourages people to order food items online for pickup and provides a special rewards program where points earned by students may be shared with other people using the Snackpass app.
Tan added:
"One of the most striking things is the penetration on each campus. So at Yale and Brown we're at over at 80 percent, or even at 90 percent, penetration of the student body. It's very high frequency, so the average customer orders two and a half times a week. But some of the top customers use it almost every day or multiple times a day."
Snackpass has not yet secured any meal plan deals or partnerships with colleges or universities. However, the app lets parents add funds to students' accounts.
Tan explained:
"At the moment, we have a meal plan product where parents can load money onto their kids' accounts. This actually came about because some parents would message in and say: How do we add money to our kids' Snackpass account? And so we said it might be a good idea to build it."
Tan claims that the company's unique pickup model and low overhead costs help it to compete against the larger firms, such as Uber Eats. Snackpass aims to serve as an add-on benefit for restaurants that may be interested in using it. The app can be used along with other food app services.
The social aspect of the Snackpass app lets users easily connect to other customers, with an activity feed that looks similar to Venmo and also features the ability to send reward points to other users.
Tan noted:
"Every time you buy a coffee or taco, I might get a reward point… but I also get to send a friend a reward point as well. Some of our users have even said it's a low-key way to flirt."
Sponsored Links by DQ Promote