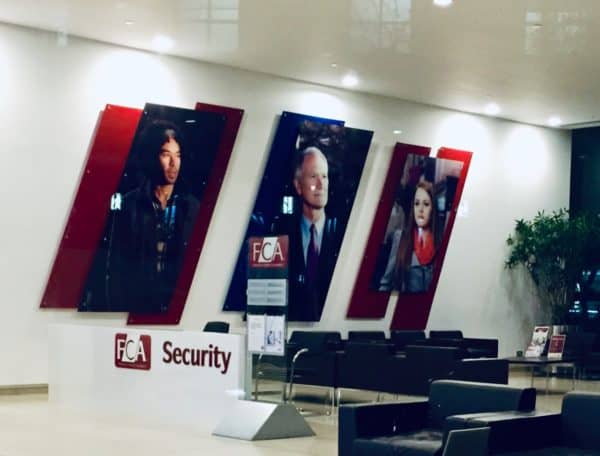 Starting on Friday, January 10, 2020, the UK Financial Conduct Authority (FCA) expects all "cryptoasset businesses" (IE VASPs, Digital Asset firms etc.) to be compliant under Anti-money Laundering (AML) and Counter Terrorist Financing (CFT) rules. The FCA is the main securities regulator in the UK and cryptoassets have been added to their portfolio of regulation. The expectation for cryptoasset firms to be compliant was announced last July.
The same rules apply to banks and other financial services firms.
The FCA states:
AML/CTF risks from cryptoasset activities have been identified both domestically and at an international level. The steps being taken to address them include:
The Financial Action Task Force (FATF) made changes to its recommendations(link is external) in response to the increasing use of virtual assets for money laundering and terrorist financing, extending its Global AML Standards to cover virtual assets.
The EU's 5th Money Laundering Directive (5MLD), which Member States will have to bring into national legislation by 10 January 2020. The UK are doing so through an amendment to the MLRs.
The UK Cryptoasset Taskforce was required to look at the broader cryptoassets approach. Its final report(link is external), published in October 2018, highlighted evidence of increased risks from the use of cryptoassets for illicit activity, as well as risks to consumers and markets. The report states that mitigating these risks should be the most immediate priority for the Government and financial regulators.
Of note, HM Treasury has not yet published its response to the consultation on 5MLD which is expected in the coming months.
The FCA has outlined the cryptoasset activities currently covered:
Cryptoasset exchange provider
A business that provides the following services:

exchanging fiat currency (government-issued currency) for a cryptoasset or vice versa
exchanging one cryptoasset for another cryptoasset.

Cryptoasset Automated Teller Machine (ATM)
Physical kiosks that allow users to exchange cryptoassets and fiat currencies
Custodian Wallet Providers
A business that looks after the customer's tokens in its IT system or server and may administer or transfer the token on behalf of the customer.
Peer to Peer Providers
A business that provides an online marketplace which facilitates the exchange of fiat currencies and cryptoassets (both fiat-to-crypto and crypto-to-crypto) between prospective buyers and sellers
Issuers of new cryptoassets, eg Initial Coin Offering (ICO) or Initial Exchange Offering (IEO)
A business that sells a cryptoasset, promoted or sold as a new type of cryptoasset or one that will become usable in the future, in exchange for fiat currency.
Publication of open-source software eg Non-Custodian Wallet providers
A business that provides software such as an application, that may be downloaded and used by a customer on their device to store or administer a token, e.g.  a non-custodian wallet application that a customer can download onto a device to store the private key in relation to a token.

We understand, subject to confirmation from Treasury, that the publication of open-source software is unlikely to feature in the Government's envisaged approach, recognising that AML/CTF regulation should be carried out on an activities-basis only.
Sponsored Links by DQ Promote