American cryptocurrency trading platform Kraken says the global law enforcement requests for information went up 49% in 2019, with associated costs, "increasing, even in a relatively flat market."
The company tweeted an infographic of showing total requests in 2019, countries of requesting agencies, countries of account holders, a breakdown of which US agencies have been making the requests, and the total number of affected accounts.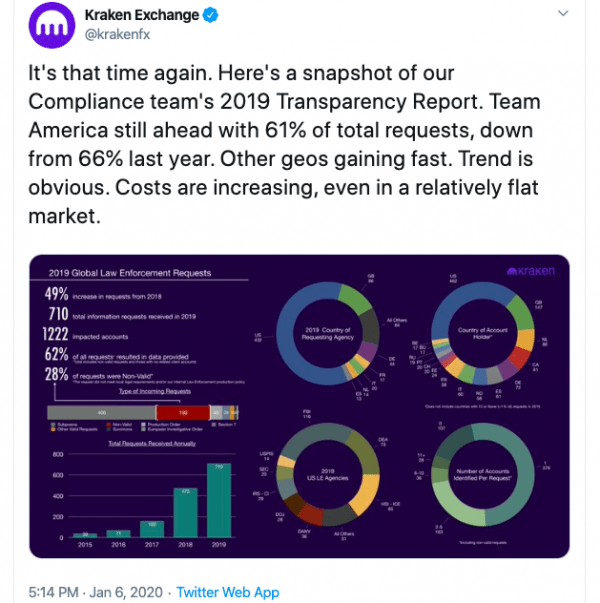 All told, Kraken says it fielded 710 requests from law enforcement last year, up from 475 last year and 160 in 2017.
The U.S. remains the country of origin for a majority of requests at 61% (432 requests). The number of requests from U.S. agencies is down from last year, when they made 66% of requests.
The second most requesting country was Great Britain (86), followed by Denmark (44), Italy (20), France (17), Netherlands (14), and Estonia (13).
These figures are interesting because both Denmark and Estonia increased their oversight of crypto trading last year. Estonia's number of requests almost doubled over last year's (6).
Estonia was once marketed as a mecca for the crypto sector and many licenses were issued in quick succession.
But Estonia's new government has promised to improve the country's conduct after it was swept up in the Danske Bank money-laundering scandal.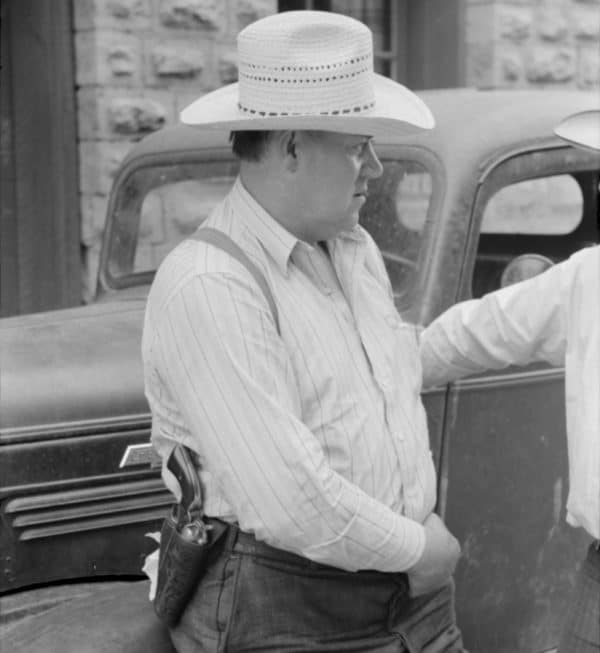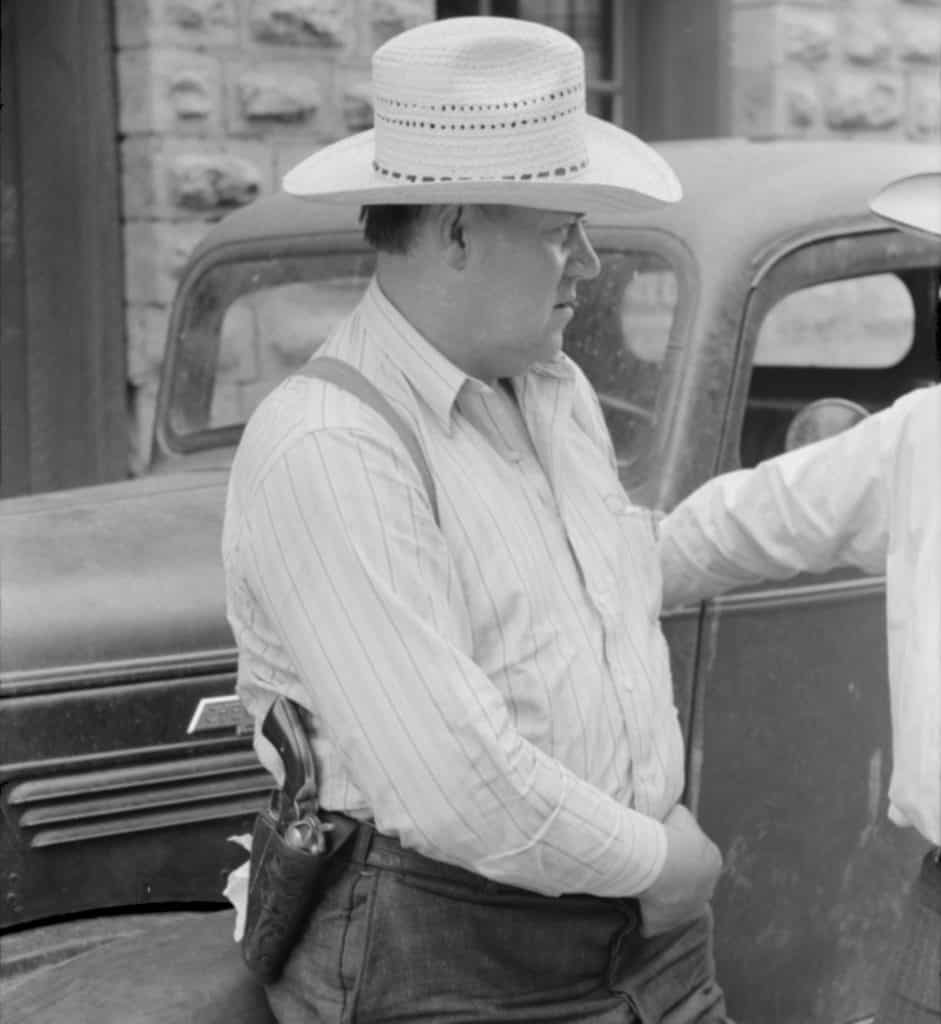 Denmark saw a less marked increase over last year's requests (34).

Denmark has been particularly interested in crypto capital gains tax enforcement for the past two years. In 2019, the country's tax authority, the Skattestyrelsen, sent 20 000 letters to Danish citizens who may have underreported crypto capital gains.

Of 1222 Kraken accounts affected by the requests, 462 were registered to U.S. users; 147 to Great Britain users; 86 to Netherlands users; 81 to Canadian users; 72 to Denmark users; 61 to Estonian users; 60 to Italian users; and 58 to French and Romanian users.

The FBI, DEA and ICE issued the most information requests.

Notably, of 710 requests, 199 were non- valid, according to Kraken, and, "did not meet legal requirements and/or our internal law enforcement production policy."

Sponsored Links by DQ Promote