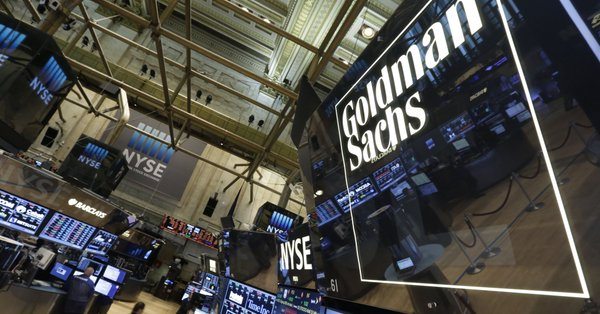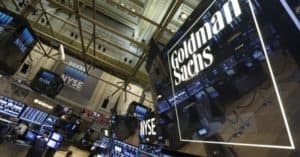 Goldman Sachs (NYSE:GS) is out with Q4 earnings reporting good topline numbers with a miss on the bottom line. Shares are trading marginally lower in pre-market activity.
Goldman's net revenues for the year ending December 31st came in at $36.55 billion with net earnings of $8.47 billion. Net revenues were $9.96 billion and net earnings were $1.92 billion for the fourth quarter of 2019.
Diluted earnings per common share (EPS) was $21.03 for the year compared with $25.27 versus year prior. For the quarter EPS came in at $4.69 compared to $6.04 in 2018.
Goldman said that it booked a provision for "litigation and regulatory proceedings" of $1.24 billion, which reduced diluted EPS by $3.16.
Highlights from the release include:
Net revenues were $36.55 billion, which included fourth-quarter net revenues of $9.96 billion, the second-highest fourth-quarter net revenues and the highest since 2007.
The firm ranked #1 in worldwide announced and completed mergers and acquisitions for the year. The firm also ranked #1 in worldwide equity and equity-related offerings and common stock offerings for the year.
Investment Banking generated net revenues of $7.60 billion, its second highest annual net revenues.
FICC financing net revenues increased for the fifth consecutive year to a record $1.38 billion.
Firmwide assets under supervision3,4 increased $317 billion5 during the year to a record $1.86 trillion, including net inflows of $108 billion in long-term assets under supervision.
Consumer & Wealth Management generated record net revenues of $5.20 billion, including record Management and other fees in Wealth management and significant growth in Consumer banking net revenues.
During 2019, the firm returned $6.88 billion of capital to common shareholders, including $5.34 billion of share repurchases and $1.54 billion of common stock dividends.
The Q4 earnings release is available here along with the deck.

Recently, Goldman announced it would report performance differently than in the past. Earlier this month, Goldman announced it would provide more details on the consumer segment, which includes the digital bank Marcus.

Fintech and digital services is a key area of strategic importance for the investment bank. Goldman is well-positioned to compete with big money-centre banks as it is unburdened by legacy tech and a digital-only vision minus costly brick and mortar locations. Marcus is also the only chartered digital bank in the US (for now) – a competitive advantage as multiple digital banks are queuing up to challenge old finance.

According to Goldman, consumer banking net revenues came in higher year over year, driven by higher net interest income, primarily reflecting an increase in consumer deposit balances.

Goldman's consumer and wealth management segment net revenues were flat versus the year prior as "significantly higher net revenues in consumer banking and record management and other fees were offset by significantly lower incentive fees."

For the year, consumer banking (Marcus) generated $864 million in net revenues a 41% increase versus 2018.

For the quarter, Marcus generated $228 million in net revenues a 23% increase versus same quarter year prior.

Consumer deposits, another strategic advantage for the digital bank, almost doubled from year prior as $24 billion was added to the till leveling off at around $60 billion. So far, Marcus operates in the US and the UK – but expect the bank to expand into other countries.

The earnings call is scheduled for 9:30AM today. More details on Goldman's Fintech vision may be forthcoming at that time.

Sponsored Links by DQ Promote