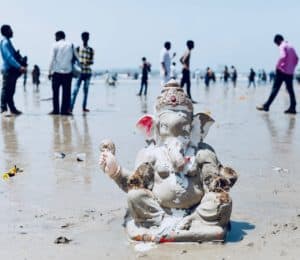 India-based Fintech industry participant U GRO Capital is notably among the few digital lending players that has taken a serious approach towards business development. The listed firm offers credit to small businesses and has managed to achieve profitability in just the first year of its launch, IBS Intelligence reports.
Although there's currently a negative macro-economic sentiment in India and there's also that current non-banking financial company (NBFC) crisis in the country, the Mumbai-based lending firm, funded by billionaire Flipkart c0-founder Sachin Bansal, has recorded a profit (PAT) of INR 69 million ($965,000) during Q3 of FY 2019 versus a loss of INR 200 million (appr. $2.8 million) in the previous quarter of 2019.
The company's total revenue increased by around 15% at INR 237 million (appr. $3.3 million) during the quarter ending December 31, 2019, which is significantly greater than the INR 205 million (appr. $2.9 million) in profits the firm recorded in the previous quarter.
Shachindra Nath, managing director at U GRO Capital, remarked:
"Q3 FY19 saw a continuation of the accelerated technological aspirations and conservative underwriting strategies we implemented in Q2, with excellent results. We are extremely proud of becoming the first fintech platform to achieve profitability within a year of commencing business operations."
Nath also mentioned that the firm's credit underwriting remains conservative due to the increasing non-performing assets (NPAs) in the local market.
Nath added that his firm is enjoying the benefits of this approach as portfolio performance "continues to be excellent with gross non-performing assets (GNPA) at <0.1%."
He further noted:
"Maintaining this quality is of paramount importance, not only for the asset side but also to provide liability sources with comfort in lending to us. Looking forward, it is clear that we are on the right track – and we need to work even harder to forge a reality where we fulfill our mission statement of solving India's SME credit problem."
The firm also managed to achieve several key milestone figures during the quarter. Its loan disbursals surpassed INR 10 billion (appr. $140 million) and its assets under management (AUM) now stand at roughly INR 7.5 billion (appr. $105 million). The firm also introduced a beta version of GRO-Direct, its customized direct-to-customer platform. The GRO Partner network (DSAs) now has 311 partners, which is a notable 34% increase from the previous quarter.

Previously called Chokhani Securities, U GRO recently established a co-origination partnership with India's ICICI Bank for issuing loans along with financial institutions, SBI and Bank of Baroda. The firm has secured more than INR 9.2 billion (appr. $128 million) in investments from several private equity funds such as institutional investors and established family offices.

Sponsored Links by DQ Promote