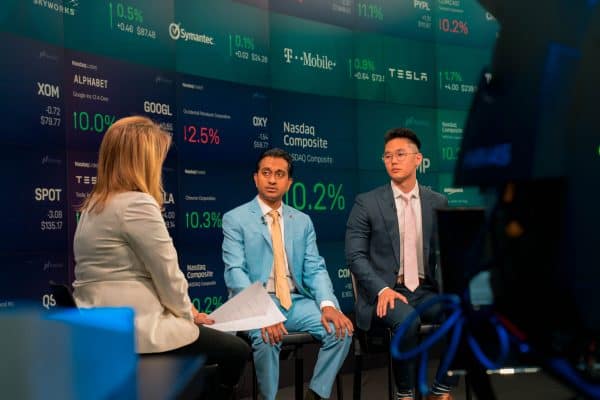 BlockQuake is a digital asset exchange that hopes to launch at some point in 2020. Sure, they may appear late to the game but the company has been founded by a group of Wall Street veterans who are focused on the need to be compliant from the very beginning. That means all of the KYC and AML demands are baked into the trading platform day one. BlockQuake also expects to be FATF compliant at launch as well, adhering to the travel rule for crypto assets that was revealed last year – creating a bit of concern amongst incumbent exchanges as they must now update their platforms to remain compliant.
Last month, it was reported that BlockQuake had moved into beta following years of development.
Recently, Crowdfund Insider had the opportunity to chat with the BlockQuake team including CEO Antonio Brasse who spent many years at Citi, AIG, and New York Life working in compliance so he is well-positioned to understand regulatory demands.
BlockQuake expects to cater to both individual investors as well as institutional clients providing a low latency trading platform that can handle the demands of larger trades and the need for immediate trade completion.
In speaking with Brasse, we first asked him how he decided to take the entrepreneurial plunge and leave the relatively secure world of  Wall Street. Brasse said he had always been entrepreneurial and he had started trading in crypto and thus the idea of launching a digital asset exchange seemed like a natural step in his existence:
"It was perfect timing," said Brasse. "I was running into a lot of pain points with a lot of other trading platforms. I was still working at AIG at the time [when] I realized this is it. I needed to step away from my 9 to 5."
Brasses worked closely with AIG as he shifted gears to move into the realm of a Fintech entrepreneur. The company knew about his impending departure for three months in advance.
"On a personal level it just felt it was the right time," Brasse said. "I was in college when all the Dotcom stuff hit. This was the second time I could jump in at the exponential point of the curve. It was a matter of if not now when?"
Now was the time to do it.
Brasse believes that time has been their friend and BlockQuake will be very well positioned to play a dominant role as a digital asset marketplace. He is of the opinion that the crypto winter has bought his company a lot of time. A lot of the digital asset vendors out there today did not exist a year or so ago.
He uses the integration of Plaid for ACH as an example.
"This stuff was not really available. It feels that everything is perfect timing. We do not have the legacy issues our competitors have."
Brasse says legacy issues of KYC is at the top of their mind. It is a multi-year, heavy lift. While established exchanges may have incorporated KYC now, they still have millions of users that must be KYC retroactively – otherwise, they could be bending the rules.
Regarding the FATF travel rules, it will be baked into the platform from day one. EY is one of their consultants aiding with the addition of the rule and BlockQuake expects to lead the charge.
"Ultimately there needs to be an industry-wide protocol [for FATF]. We are talking to other exchanges about this. This may lead to a database for the travel rule."
As to which digital assets BlockQuake will service, at least in the beginning, the exchange will start with the most popular digital currencies such as Bitcoin, Etherium as well as certain stablecoins.
BlockQuake is also pursuing a broker-dealer license and then hopefully an Alternative Trading System (ATS) license. Digital securities will obviously play a role in the platform's future.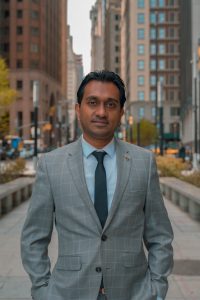 The Blockquake tech stack will be built to handle tokenized securities from the beginning. Blockquake realizes that digital assets may be considered a security in the US but perhaps not in other jurisdictions. Thus, the platform will be configured to cater to specific jurisdictions.
"[BlockQuake] will be global. We'll have six fiat on-ramps with the US, Canadian and Australian dollars, the Pound, Euro & Yen – plus global credit and debit card deposit. We have a marketing team that will work in each region to help onboard traders. For any country that is more mature, we will dig in deeper," Brasse explained.
So how else will BlockQuake differentiate its services from other established crypto exchanges?
Brasse believes that liquidity will be key. They are currently in discussion with some large 3rd pary market makers and expect to have significant liquidity out of the gate.
Speed of transactions will be important too. Trading will be super fast.
Security is always top of mind for any digital asset marketplace and Brasse is confident they will stand out in this area as well.
BlockQuake will also be targeting the retirement market. Well known Fintech Prime Trust is their custody partner and the platform will be set up at launch to accept funds from these accounts. The partnership with Prime Trust also facilitates the ability to incorporate FDIC insured bank accounts for Blockquake users.
Regarding funding, so far it has been a friends and family process but Blockquake is in discussion with some potential large investors. Blockquake is also pursuing a security token offering under Reg D (506c) and Reg S.
In the long run, Brasse believes the digital asset ecosystem is poised for dramatic growth. This includes digital currencies, security tokens as well as more esoteric offerings such as tokenized real estate assets. Blockquake expects to service it all, over time, including derivatives and staking.
"We are in a lull at this time … People are taking a step back and now being methodical. I do not see anyone running away [from crypto]."
Brasse draws a parallel to the Dotcom bomb. For those old enough to remember the boom and the ensuing bust, after the dust settled, many of the largest companies in the world today emerged. Blockquake wants to be one of the digital asset firms to benefit from the first round of innovators and launch something sustainable.
"There is a lot of infrastructure being laid now, a lot of behind the scenes stuff happening today," Brasse added.