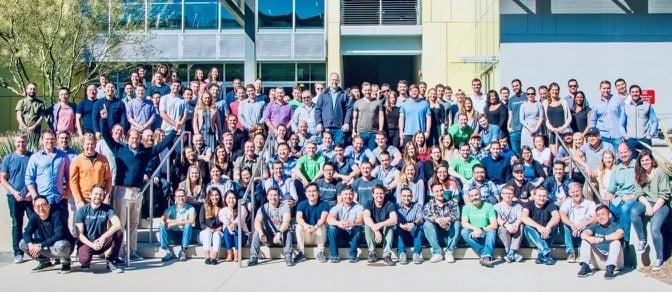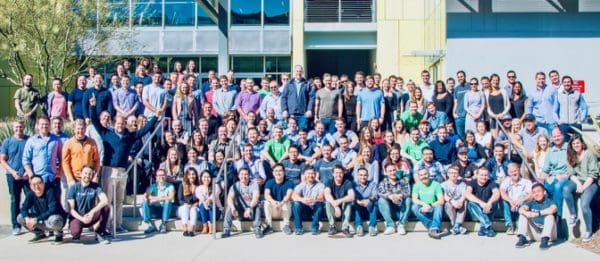 PeerStreet, a leading platform for investing in real estate backed loans, announced on Monday it celebrated being named one of the top 25 fastest growing companies by Deloitte. The platform revealed the exciting news last fall the ranking is based on fiscal-year revenue growth over the previous three years and its 4,586% growth was enough to land us at #23.
"We're proud to have been named among the top 25 fastest-growing technology companies in Deloitte's Fast 500 list. For the past 25 years, this list has brought attention to North American companies that deliver technological innovation, entrepreneurship, and rapid growth across a variety of industries."
PeerStreet shared a photo of its Co-Founder and COO, Brett Crosby celebrating.
We're doing big things at PeerStreet! Our COO & Co-Founder @BrettC celebrated being named the top 25 Fastest Growing Companies by @Deloitte pic.twitter.com/61hcUQ3h8O

— PeerStreet (@PeerStreet) February 13, 2020
Founded in 2013, PeerStreet claims to be a first-of-its-kind online platform for investing in real estate debt. The platform represents a two-sided marketplace that, on one side, provides hassle-free access to an asset class that was previously inaccessible to individual investors: short-term, real estate backed loans.
"On the other side of the marketplace, PeerStreet connects a vetted network of private lenders with diverse sources of capital to help fuel their growth and bring lending back to their local communities. The company's vision is to align the interests of this ecosystem—from lenders and investors to borrowers and the local communities they represent."
The company recently announced that more than $3 billion in loans have been transacted through its marketplace portal since its launch. PeerStreet also secured $60 million through its Series C funding round, along with $4.25 billion in new capital commitments, this past fall.

Sponsored Links by DQ Promote