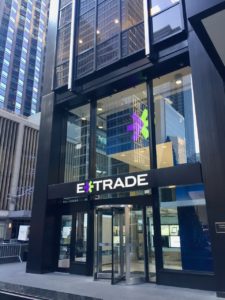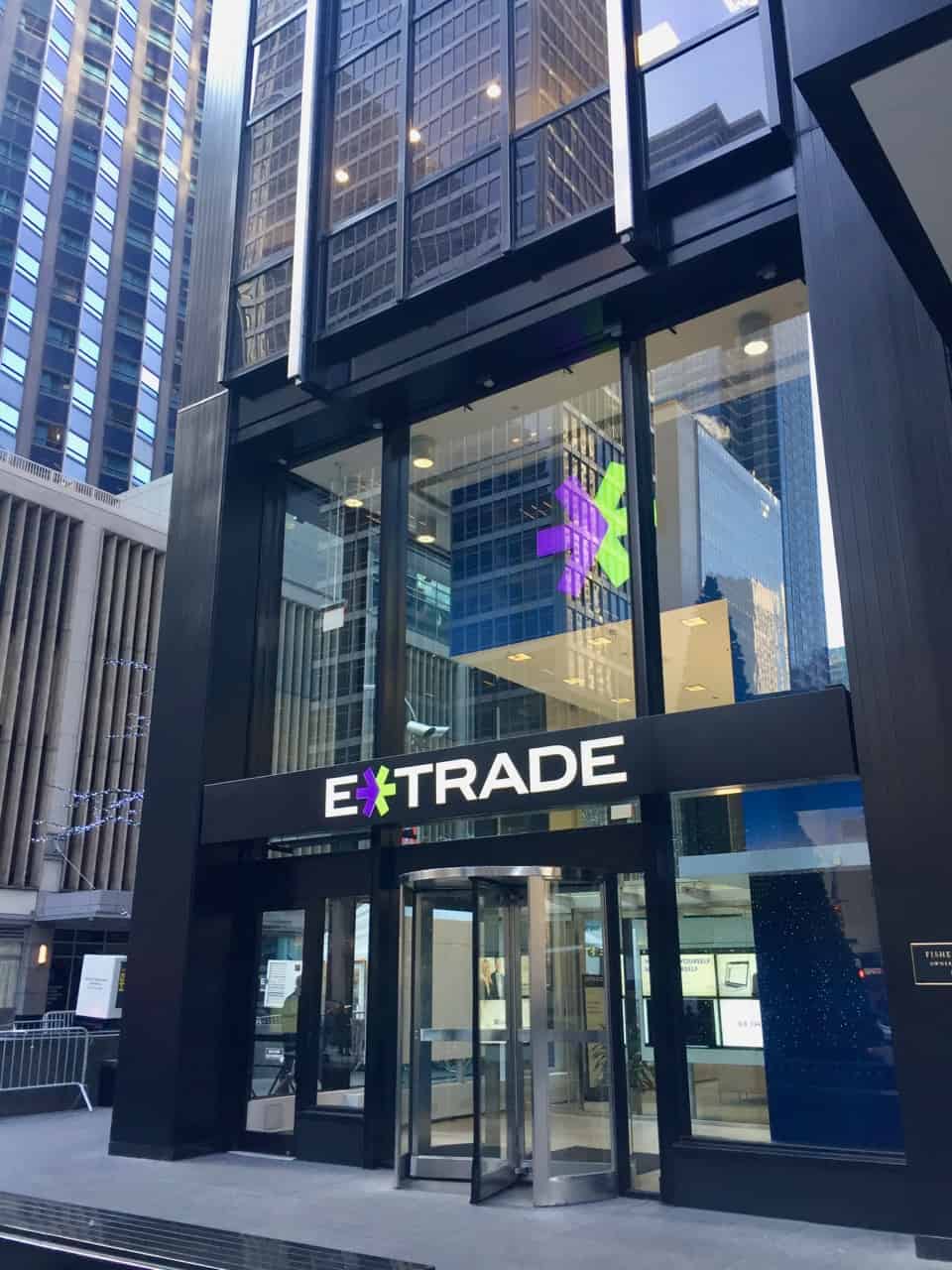 Morgan Stanley (NYSE:MS), one of the most storied investment banks on Wall Street, will purchase retail online brokerage ETrade (NASDAQ:ETFC) for $13 billion. Under the terms of the agreement, ETrade shareholders will receive 1.0432 Morgan Stanley shares for each ETrade share, which represents per share consideration of $58.74 based on the closing price of Morgan Stanley common stock on February 19, 2020.
Shares in ETrade jumped by around 25% in pre-market trading while shares in Morgan Stanely dipped on the news.
The move will pair an investment bank that offers wealth management, prime brokerage services and more with one of the largest retail brokerages that have recently been pressured by emerging Robo-advisors and other Fintechs that provide similar services at a lower cost.
The combined operation will claim over $3 trillion in client assets as well as 8.2 million in client relationships and accounts. The two firms expect synergy to arise by pairing wealth management services at scale.  According to a release, the merger "positions Morgan Stanley as a top player across all three channels: Financial Advisory, Workplace, and Self-Directed."
Today, ETrade has over 5.2 million client accounts with over $360 billion of retail client assets, adding to Morgan Stanley's existing 3 million client relationships and $2.7 trillion of client assets. Morgan Stanley also has 15,500 human advisors.
James Gorman, Chairman and CEO of Morgan Stanley, said Etrade represents extraordinary growth for their business and will help them "leap forward" their investment management strategy.
"The combination adds an iconic brand in the direct-to-consumer channel to our leading advisor-driven model, while also creating a premier Workplace Wealth provider for corporations and their employees. ETrade's products, innovation in technology, and established brand will help position Morgan Stanley as a top player across all three channels: Financial Advisory, Self-Directed, and Workplace. In addition, this continues the decade-long transition of our Firm to a more balance sheet light business mix, emphasizing more durable sources of revenue."
Mike Pizzi, CEO of ETrade will be joining Morgan Stanley and will continue to run the brokerage business.
Pizza said his firm has consistently disrupted the status quo:
"By joining Morgan Stanley, we will be able to take our combined offering to the next level and deliver an even more comprehensive suite of wealth management capabilities. Bringing ETrade's brand and offerings under the Morgan Stanley umbrella creates a truly exciting wealth management value proposition and enables our collective team to serve a far wider spectrum of clients."
The transaction will add $56 billion of low-cost deposits, which will provide significant funding benefits to Morgan Stanley.
Upon integration, the combined Wealth and Investment Management businesses will contribute approximately 57% of the Firm's pre-tax profits, excluding potential synergies, compared to only approximately 26% in 2010.
Morgan Stanley expects the acquisition to be accretive once fully phased-in estimated cost and funding synergies are realized.
The merger and addition of "low cost deposits" is interesting as the financial services industry transitions from brick and mortar to AI-infused Fintechs providing sophisticated services to a far wider audience at scale. Goldman Sachs has led the way in the traditional financial services world by launching a digital bank while focusing on wealth management services as well. ETrade already provides banking services to its retail customers and Morgan Stanley may see an opportunity to pursue a strategy similar to what Goldman did with Marcus. The merger appears to be a win-win proposition.
The losers in a deal like this are traditional banks that remain mired in legacy tech, a bloated employee count and too much real estate. This should put other brokerages, like Stifel and more, immediately in play.
---
A conference call to discuss the announced transaction will be held today at 8:30 a.m. ET, hosted by Morgan Stanley Chairman and CEO, James Gorman; Morgan Stanley CFO, Jonathan Pruzan; and E*TRADE CEO, Michael Pizzi. The call and presentation will be available at www.morganstanley.com or by dialing 1-877-895-9527 (domestic) and 1-706-679-2291 (international); the passcode is 5097722. To listen to the playback, please visit our website or dial: 1-855-859-2056 (domestic) or 1-404-537-3406 (international); the passcode is 8469949.

Sponsored Links by DQ Promote