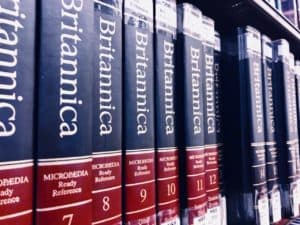 Jimmy Wales, co-founder of Wikipedia, noted on February 21 that he has not been able to identify any practical use-cases for cryptocurrencies or blockchain technology as far as Wikipedia's development and maintenance is concerned.
Wales, whose comments came during the recent CoinGeek Conference (held in London), argued that digital currencies will not be able to add anything unique or useful to the Wikipedia platform. He thinks they could actually harm the project's vision and even damage Wikipedia's unique way of operating and offering services.
While speaking opposite self-proclaimed Bitcoin inventor Craig Wright, Wales noted that he had attempted to distinguish between the ideological and practical parts of digital currencies. He claimed that he had rejected suggestions from crypto supporters, who had reportedly requested that he should look into allowing users to reward content creators and editors with digital tokens.
Wales remarked:
"This is a really bad idea. It's an idea that doesn't actually work. If you take something that is a bad idea and put it on the blockchain, that doesn't necessarily make it a good idea."
He added:
"Creating a mechanism where you effectively authenticate that type of behavior … isn't going to help with the quality of Wikipedia at all."
Wales believes that if content creators stake digital currency, then it may "seriously harm" Wikipedia.
He continued:
"To say to them, you're going to have to pay or put money at risk in order to edit Wikipedia is completely insane."
If Wikipedia began requiring users to make deposits, then it might exclude subject matter experts who were previously contributing because they were genuinely interested in a particular topic. Instead of knowledgeable content creators, there would be users who would just be competing against each other to create content, and they could even flag inaccurate edits, just for financial incentives, Wales said.

Wikipedia has always depended on volunteer professionals and subject matter experts to contribute new content to the platform. It's the volunteers who are responsible for fact-checking and also for removing or deleting inaccurate material, Wales confirmed. 

By adding digital currencies, Wikipedia may actually be "taking a step back" by making it more convenient for users to pay for the content they'd like to promote on the platform, Wales argued.

Sponsored Links by DQ Promote