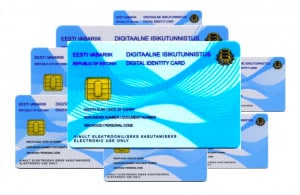 Estonia's e-residency program is a government-backed digital identity initiative that allows individuals and companies to launch a new business in the European nation, even if they do not physically reside there.
For example, if you are a German citizen, and are living in Singapore and are interested in establishing a European Union (EU)-headquartered firm, you can do that. As noted by leading Fintech firm TransferWise, the registration process can be completed online and it's hassle-free, without requiring applicants to visit Estonia to finalize the paperwork.
As explained by the TransferWise team, business owners will have to become an e-resident of Estonia by filing their application, paying applicable state fees, and clearing background checks carried out by the government in Estonia. After this, businesses have to choose their digital identity kit from the Estonian Embassy or other pick-up points they specified in their application form. This part takes between 1-2 months.
After becoming an e-resident, entrepreneurs can establish an Estonian firm via a fast and convenient online process, which can be completed from virtually anywhere in the world.
Notably, the e-residency does not give business owners any citizenship rights or privileges, or the right to legally live or work in Estonia or anywhere else in the European Union.
After an entrepreneur establishes their firm in Estonia, they will have to find a suitable business partner to fulfil their banking requirements. 
As noted by the TransferWise team, they have several options, including working with traditional banks. With this option, business owners can open a regular account with a traditional brick-and-mortar financial institution.
Entrepreneurs may choose an Estonian bank, which will require that the account holder make at least one physical trip to Estonia. There are many local firms that can assist people with this process. The TransferWise team recommends speaking with one of these companies before scheduling a trip to Estonia, as they can ensure that everything is handled properly.
For those who might be residents of an EU/EAA nation, then they have the option of opening an account with a bank in their own country of residence for their Estonia-based business.
Fintech firms like TranferWise can offer a convenient way to open a new account online, without having to visit a physical branch location.
As explained by the Fintech firm:
"You can open a TransferWise account from wherever you are in the world. With it, you will be able to get a multi-currency account with local bank details, including an European IBAN, which will allow you to receive payments from all over the world."
After opening a multi-currency account, business owners are able to get a TransferWise Debit Mastercard®, which may be used to spend in any currency, from anywhere in the world, without paying any extra fees.

Sponsored Links by DQ Promote