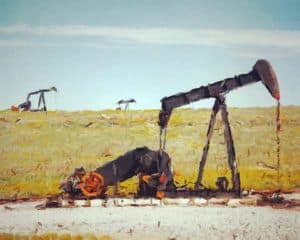 Approximately $40 trillion of physical oil and gas is traded in global markets each year and anywhere between 3 to 5% of that value evaporates, because of opaque and fragmented product quality information.
Validere, a developer of an informatics platform that allows energy firms to streamline their work processes by being able to access real-time product quality insights, is helping producers, midstream companies, and refineries to make informed operational and trading decisions.
Validere recently secured $15 million in funding through a Series A investment round, in order to scale its operations and better serve its US market clients. The company said it will also be recruiting new talent while extending its technological capabilities across the oil and gas sector.
Validere's investment round was led by Wing VC. Greylock Partners and Sallyport Investments also took part in the round.
Established in 2014 by Dr. Ian Burgess, a Harvard University graduate and accomplished scientist, and businessman Nouman Ahmad, the Calgary, Canada, and Houston, Texas-headquartered firm allows oil and gas firms to make better trading decisions, as it gives them access to a real-time view of their product quality data.
Ahmad, CEO at Validere, stated:
"As oil changes hands multiple times across the supply chain, it's incredibly challenging to keep track of product quality. Product quality is critical as it underpins what the product is worth and where it can be delivered. Despite its importance, access to real-time quality data has been an elusive gap for the industry." 
He added:
"We are solving this fundamental challenge by bridging new technologies with a deep understanding of the industry's complexities. As recent market volatility has shown, optimization tools like Validere's are more important than ever in helping the industry reduce costs and increase profitability."
Burgess, CTO at Validere, noted:
"[Validere] represents a step change in both industry wide efficiency and environmental impact as we're helping companies minimize unnecessary shut-ins, system leaks, and overall emissions." 
Sponsored Links by DQ Promote