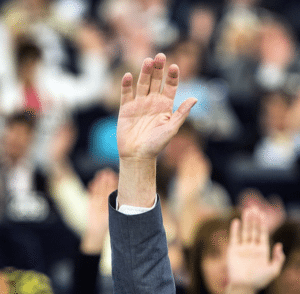 A decentralized application (dApp) created at the University of Malta is helping Master students in Blockchain and Distributed Ledger Technologies to cast their votes for student representatives, for the very first time, using blockchain or distributed ledger tech (DLT).
Dr. Joshua Ellul, director at the University of Malta's Center of Distributed Ledger Technologies, stated:
"At this time especially, given the current situation, it was important to have a remote voting mechanism in place that enables trust and transparency thanks to the blockchain-based solution."
Dr. Ellul added:
"A main challenge to achieve this is onboarding users in a trusted manner – and digital identity platforms such as that provided by Vodafone provide a solution."
This dApp was enabled using a decentralized digital identity platform, which leverages blockchain tech provided by Vodafone. The platform allows each trusted user to access enhanced privacy features by giving them complete control of their personal data, instead of it being managed by a centralized authority.
The dApp allows users to cast votes in a transparent manner. Each person's vote can be reliably verified through the digital identity system.
Voters' identities remain anonymous throughout the process.
Dr. Ellul confirmed:
"We [recently] hosted a student representatives election using a dApp developed in-house and partnered with Vodafone Group Service GmbH, which provided a Digital Identity (#DID) platform. We are pleased to have been the first use-case for the Vodafone DID platform, and as far as we can tell a world first to hold a student election on a blockchain." 
He added:
"Given the current #COVID19 situation, and in our measures to 'flatten the curve,' this solution enabled for a remote, transparent, verifiable and anonymous election process through the use of blockchain and smart contracts."
The University of Malta's Masters in Blockchain and DLT is a multidisciplinary program. It helps students gain an in-depth understanding of the main areas involved with the development of blockchain, cryptocurrencies, smart contracts, and other DLT-enabled solutions.

It also helps grad students pursue their own particular area of specialization.

Sponsored Links by DQ Promote