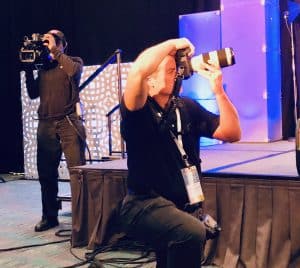 Video banking has become increasingly popular during the past few years. It's quite possible that it will be adopted by even more consumers, due to the Coronavirus (COVID-19) outbreak, which has led to many people practicing social distancing.
A recent report from research firm Retail Banking Research (RBR) reveals that the use of video teller machines increased significantly last year. This, as banks attempted to bridge the gap between physical branch locations and digital banking services.
RBR's report, which reportedly examined 23 major global markets, confirmed that video banking technology is being used for various services, which includes providing mortgage advice at Bank of America.
South Africa's Nedbank has been using video banking when customers make large withdrawals.  It's also being used to reissue debit cards at Singapore's DBS bank.
RBR noted that the video teller machines are being increasingly adopted during the Coronavirus crisis. This, as brick-and-mortar locations, have been forced to close down and banks are now trying to offer the same services while practicing social distancing.
RBR's reporting is consistent with figures released by POPi/o, a widely-used video banking vendor. POPi/o told American Banker that video calls between its business clients and their customers that involved financial transactions or services have increased over 3x since the beginning of the COVID-19 outbreak.
Daniel Dawson, an associate at RBR, remarked:
"In times of financial uncertainty combined with a need to avoid human contact, video banking technology offers banks the possibility to keep employees and customers safe, while continuing to provide financial services, as social distancing imperatives can be kept without losing the human element."
Sponsored Links by DQ Promote