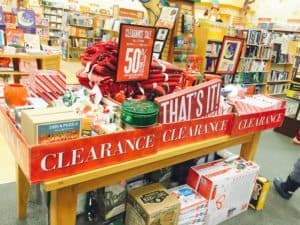 There has been a lot of chatter regarding the fate of Fintech lenders in the past few weeks. The COVID-19 pandemic has hammered online lenders as sources of capital have shied away and some borrowers have backed off. Existing borrowers are not always making payments on loans. LendingClub (NYSE:LC) recently reported that it expected a 90% drop in loan originations this quarter. Today, Fitch Ratings said that the impact of COVID-19 may imperil the viability of some marketplace originators.
In a separate write up on Forbes today, it was reported that OnDeck (NYSE: ONDK) is for sale having hired Evercore to pitch the platform. The possible transfer was described as a "fire sale."
In 2014, OnDeck IPOed at $10 a share with the stock price quickly jumping to over $20/share. Today, OnDeck trades for less than a dollar thus representing a serious decline in value. Its market cap stands at under $50 million.
Late last month, OnDeck reported a quarterly loss of $0.92 per share. The consensus estimate, according to Zacks, was $0.06 – thus representing a huge miss.
During the earnings call, OnDeck said it was pushing pause on new term loan and line of credit originations. The online lender said it will focus on serving existing customers and supporting the PPP program, for the time being. The company has also taken "aggressive measures" to reduce costs including an across the board 15% salary reduction and a 30% cut for the OnDeck CEO and board compensation.
CEO Noah Breslow stated during the call:
"… this challenging and dynamic operating environment clearly has a very direct impact on the small business lending landscape in which we operate, creating near term headwinds, as well as long-term opportunities including potential consolidation within our industry. We continue to work with our board to explore all options to maximize shareholder value."
Sponsored Links by DQ Promote