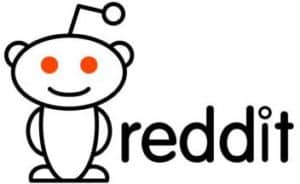 Reddit, the popular social news aggregation and discussion website, is currently testing two Ethereum-powered tokens for platform users.
The blockchain-based tokens may be earned as rewards for posting content to Reddit's online forums.
The two tokens, $BRICKS and $MOONS, will be awarded to user accounts that are members of the subreddits /r/Cryptocurrency and /r/FortniteBR, respectively. This token-based incentivization scheme is part of the social media network's new project, "Community Points."
Details shared by Redditor "MagoCrypto" reveal that Reddit had associated or attached an Ethereum address to the accounts of certain users.
Mago noted that based on the information provided, Reddit would be using the digital tokens to assist "power" users with accessing certain features on the platform.
Reddit admin "Jarins" has confirmed that the tokens will be used on Reddit. He recently published a post, titled "Introducing r/CryptoCurrency Moons," (to the CryptoCurrency subreddit) which notes that the tokens are now available on the social media platform.
All versions of Community Points will be ERC-20 compliant tokens. Ethereum's Rinkeby testnet has been used for beta testing. The tokens have been "managed by a suite of smart contracts that handle balances, transfers, distribution/claiming, and purchasing Special Memberships."
Adam Cochran, partner at MetalCartel Ventures, an Ethereum VC fund, stated:
"Today, Reddit introduced about 20M new users to cryptocurrency in a matter of seconds. That's how many users visit Reddit's /r/Cryptocurrency and /r/FortniteBR on any given month."
Cochran added:
"Because Moons and Bricks are both ERC20 tokens on the Ethereum blockchain, you can do whatever you want with them. In the Reddit app your wallet is a full Ethereum wallet that has a private key and recovery phrase. You are able to use that wallet anywhere you would normally use an Ethereum wallet by exporting it."
Sponsored Links by DQ Promote