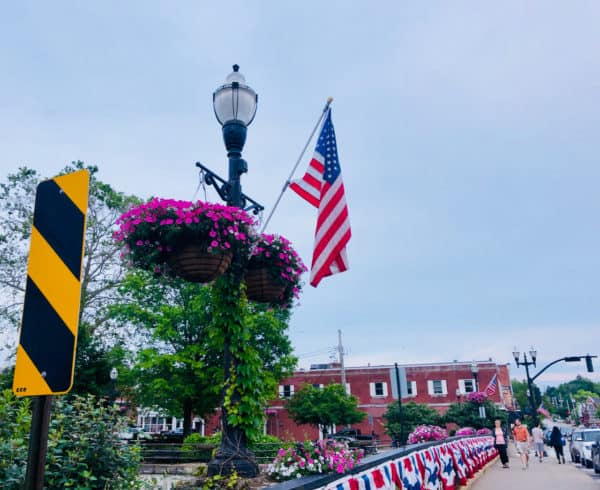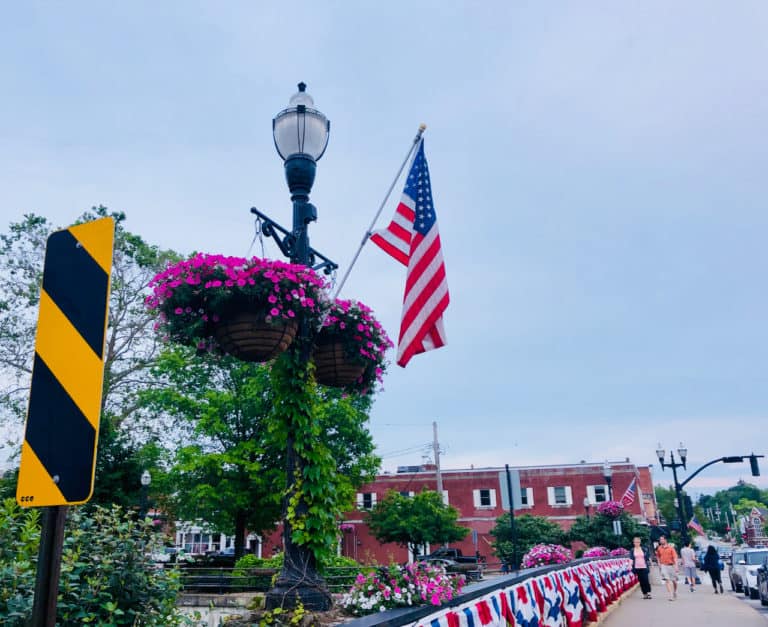 This past week, Reg CF (or Regulation Crowdfunding) celebrated its 4th birthday. Reg CF is one of three securities crowdfunding exemptions that were created by the JOBS Act of 2012. While Reg CF became law back in 2012, it took the Securities and Exchange Commission (SEC) four years to come up with final rules which finally kicked in on May 16, 2016.
Reg CF is the smallest of the three crowdfunding securities exemptions as issuers may raise only up to $1.07 million – a relatively small amount that has constricted the sector to a certain degree.
So where do we stand today?
Periodically, we have reviewed the number of FINRA approved funding portals. These are online capital formation platforms (created by the JOBS Act) that can issue securities under Reg CF. Of note, FINRA regulated broker-dealers may issue securities under Reg CF as well but, as far as we are aware, these are few and far between (except for MicroVentures). Since Reg CF became actionable, the sector of Fintech has been dominated by a handful of platforms but since 2016 a growing number of firms have become approved to issue securities under the rules.
Last time we looked at the fleet of CF funding portals (November 2019) there were 49 "active" funding portals. Today, its a bit of a wash as platforms have come and gone, changed names, or simply not done very much business.
First of all, regarding exits either by choice or regulatory action, there are 12 former funding portals that are no longer part of the group. These include:
Avonto
Crowdboarders
DreamFunded Marketplace
First Democracy VC
Good Capital Ventures
Neighbor Capital
NextSeed
SeedingVR
Spark Investments
Startwise
UFP
Venture Capital 500
Perhaps the most interesting exit is NextSeed – a leader in the Reg CF.
Not too long ago, NextSeed became a broker-dealer and thus no longer needs to be regulated as a funding portal. The platform is iterating, and perhaps pivoting, to offer not just Reg CF offerings but also Reg D and other financial services.  The decision to release its funding portal determination is similar to MicroVentures that let it go too (First Democracy VC) when its partnership with Indiegogo petered out. Today, many of the top platforms have become regulated broker-dealers with some industry insiders believing that is what FINRA wanted all along as the regulation is a bit more stringent.
Two platforms are "suspended" under FINRA Rule 9553. This means they have not paid their dues. These are Fundpaas and Gridshares (new since the last report). They should probably file the withdrawal form with the SEC.
Funding Wonder Crowd has updated its name to be known just as Series One, and Thrivera has gone with Wunderfund (which was always their domain name).
Regarding new sites, the following platforms have been added:
Regarding the actual performance of the platforms using the Reg CF exemption, Crowdfund Capital Advisors (CCA) has been kind enough to share a report (available for purchase) outlining the performance of this sector of finance.
According to their numbers, almost 1,500 companies in 49 states plus Washington, D.C. and Puerto Rico have raised over $367 million to date. In the very first year of Reg CF there were only 61,000 investors that deployed $56 million in funding. This past year those figures jumped to 265,000 investors and $138 million respectively.
Of these investors, 80% are retail and 20% are accredited, however, 80% of the capital invested comes from the accredited investors.
Importantly, while there have been failures (typical for early-stage ventures) there have been no reports of fraud so far.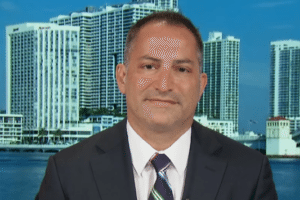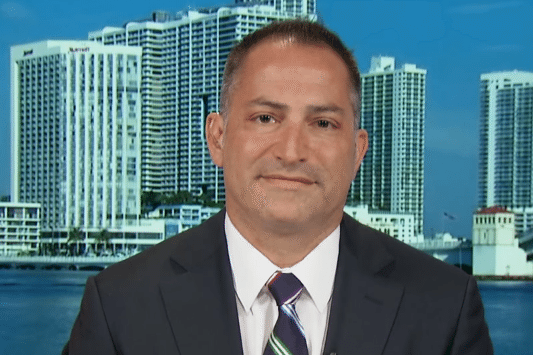 Sherwood Neiss, a Principle and founder at CCA, said the fact that we've seen such a broad use of Reg CF across the United States proves not only that this exemption can democratize access to capital but that you don't have to be in Silicon Valley in order to raise funds.
"[RegCF] is here to stay. And it will continue to play an important role in the funding lifecycle between an entrepreneur's personal access to capital and VC/Private Equity funds. It won't replace those important sources of capital but rather act as a gating mechanism so that VCs/Private Equity and Asset Managers have a better understanding as to where they should be deploying capital. The tipping point is here and the Year of the Crowd is upon us. With the offering cap moving to $5 million, the traditional capital markets seizing up and the appetite for crowd investments increasing, more companies will start to use crowdfunding to raise funds."
Neiss says that Reg CF is a "proven jobs engine" and the government should be promoting it as another path to access capital.
In mentioning the potential increase to a $5 million funding cap, many industry participants believe this will help make the ecosystem more sustainable while perhaps encouraging more promising firms to use the exemption. The SEC has proposed this increase, along with some other changes, and many observers expect the Commission to move forward with a higher funding cap.
CCA says that over the next year, more than 400,000 Americans will invest more than $250 million into startups and small businesses across the United States. Reg CF can drive this amount higher and is "poised to take off" with a $5 million cap. If the funding cap is not raised, the exemption may never achieve its stated goals, and platforms utilizing the exemption will continue to adapt by providing other services to sustain operations because at just $1 million it is pretty hard to scale.
---
Company Name
URL
City
State
Bioverge Portal, LLC


https://www.bioverge.com/
San Francisco
CA
Buy the Block
https://buytheblock.com/
Denver
CO
CollectiveSun, LLC
http://collectivesun.market/
San Diego
CA
Crowd Ignition
https://crowdignition.com/
New York
NY
CrowdsourcedFunded
https://crowdsourcefunded.com/
Chicago
IL
EnergyFunders Marketplace
http://www.energyfunders.com/
Houston
TX
EnrichHER Funding, LLC
https://ienrichher.com/
Atlanta
GA
Equifund Crowd Funding Portal Inc.
www.equifundcfp.com
Kanata
ON
EquityDoor, LLC
https://equitydoor.com/
Austin
TX
Flair Portal ( Flair Exchange)
https://www.flairexchange.com/
Vancouver
British Columbia, Canada
Flashfunders Funding Portal
www.flashfunders.com
Sherman Oaks
CA
Funders USA
https://www.fundersusa.com/
Newport Beach
CA
Fundit
http://fundit.com/
Fairfield
NJ
Fundme.com, Inc.
www.fundme.com
Murray
UT
Fundopolis Portal LLC
https://www.fundopolis.com
Boston
MA
Fundpass (Suspended - FINRA Rule 9553)
www.custvestor.com
San Francisco
CA
Gridshare (Suspended - FINRA Rule 9553)
www.gridshare.com
Portland
OR
GrowthFountain Capital
www.growthfountain.com
New York
NY
Honeycomb Portal
www.honeycombcredit.com
Pittsburgh
PA
Hycrowd
https://www.hycrowd.com/
Jersey City
NJ
Indie Crowd Funder
www.indiecrowdfunder.com
Los Angeles
CA
Infrashares Inc.
https://infrashares.com
San Francisco
CA

IPO Wallet LLC
https://ipowallet.com/ https://invest.ipowallet.com/
Sachese
TX
Jumpstart Micro
www.jumpstartmicro.com
Bedford
MA
Ksdaq
https://www.mrcrowd.com
Monterey Park
CA
MainVest, Inc.
https://mainvest.com/
Newburyport
MA
Merging Traffic Portal llc
www.mergingtrafficportal.com
Orlando
FL
MinnowCFunding
www.minnowcfunding.com
Pasadena
CA
MiTec, PBC (Crowdfund Main Street)
https://www.crowdfundmainstreet.com/
Fremont
CA
NetCapital Funding Portal
www.netcapital.com
Lewes
DE
NSSC Funding Portal (SmallChange)
www.smallchange.com
Pittsburgh
PA
OpenDeal (Republic)
www.republic.co
New York
NY
Pitch Venture Group LLC
https://letslaunch.com/
Houston
TX
Prospect Equity Portal LLC
NA
New York
NY

Raise Green, Inc.
http://www.raisegreen.com
Somerville
MA
Razitall
www.razitall.com
Basking Ridge
NJ
SeriesOne
https://seriesone.com/
Miami
FL
SI Portal (SeedInvest)
www.seedinvest.com
New York
NY
Silicon Prairie Holdings, Inc.
https://sppx.io/
St. Paul
MN
Slice Capital
https://wwww.slice.capital
Exton
PA
SMBX
https://www.thesmbx.com/
San Francisco
CA
Sprowtt Crowdfunding, Inc.
https://www.sprowttcf.com/
Tampa
FL
Stampede cfp llc
https://www.stampedelive.com/
Honolulu
HI
StartEngine Capital
www.startengine.com
Los Angeles
LA
STL Critical Technologies JV I, LLC (nvested)
www.nvstedwithus.com
St. Louis
MO
Stock Offering Solutions
http://www.stockofferingsolutions.com/
Portland
OR
Title3Funds
www.title3funds.com
Laguna Beach
CA
Trucrowd
www.us.trucrowd.com https://fundanna.com
https://cryptolaunch.us
https://musicfy.us

Chicago
IL
VedasLabs Inc.
https://vedaslabs.io/
New York City
NY
Vid Angel Studios (VAS Portal LLC)
https://studios.vidangel.com/
Provo
UT
Wefunder Portal
https://www.wefunder.com
San Francisco
CA
Wunderfund
www.wunderfund.co
Cincinnati
OH
WWF Funding Portal LLC
https://www.waterworksfund.com/
Detroit
MI
Sponsored Links by DQ Promote