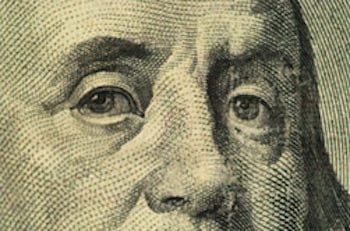 Square Crypto, a Bitcoin (BTC) focused initiative launched by Jack Dorsey's payments company Square (NYSE:SQ), has awarded a grant to Talaia (pronounced "Talaia"), a project-based in Spain and developed by Sergi Delgado, a distributed networks specialist from Barcelona.
Square Crypto noted via Twitter:
"Talaia is building a FOSS Lightning Network watchtower called The Eye of Satoshi. It monitors blockchain transactions to protect you from peers closing the channel and taking your coins."
The Lightning Network (LN) is a scalability solution for Bitcoin (BTC) and several other cryptocurrency networks which can be quite slow at processing transactions because of the inherent technical design limitations of existing blockchain or distributed ledger technologies (DLT).
The LN aims to process transactions faster so that BTC can be used for everyday transactions.
As explained by Square Crypto:
"If your LN software is 'offline'—as in it isn't actively monitoring the blockchain—you need a third party that can keep watch for you. This could be because you're running a lightweight wallet, aren't actively using your wallet, or your LN node crashes. This is what watchtowers do."
They added:
"Talaia also improves censorship resistance by making certain attacks harder. There are some trade-offs to be made, but since we're still early, we think the LN benefits from experimenting with multiple watchtowers. The more Brains in the space, the sooner Lightning is ubiquitous."
Square confirmed that Talaia will integrate with other LN implementations. It's currently running with C-Lightning, a specification compliant Lightning Network implementation in the C programming language.

Square's Cash App now lets users schedule automatic Bitcoin (BTC) purchases at specific times, which includes daily, weekly, or bi-weekly options.

Cash App's new feature is called "Auto Invest," and seems to be based on the concept of dollar-cost averaging, which involves purchasing a particular asset in relatively small amounts at regular time intervals, regardless of what the asset's market price might be at any given time.

Sponsored Links by DQ Promote