Joint study to provide timely data and actionable insights on how the pandemic has affected the Fintech industry globally
The Cambridge Centre for Alternative Finance (CCAF) at the University of Cambridge Judge Business School is partnering with the World Bank Group and the World Economic Forum to launch the Global Covid-19 Fintech Market Rapid Assessment Survey. The CCAF states that empirical data collected will be used to understand Covid-19's impact on the Fintech markets, how the global Fintech industry has responded and some of the immediate regulatory and policy implications.
The goal of this online survey is to rapidly assess the performance of the global Fintech market and ascertain what kind of regulatory and policy responses might be most appropriate across different Fintech market segments and geographical markets. The survey is directed at firms in Fintech and Digital Financial Services (DFS) markets and will run from June 15th through July 30th, 2020.
The Cambridge Centre for Alternative Finance (CCAF) is partnering with the World Bank Group and the World Economic Forum to launch the Global Covid-19 #Fintech Market Rapid Assessment Survey @CambridgeAltFin @WorldBank @WEF
CCAF states that by working with more than 150 global Fintech associations and ecosystem partners, the rapid assessment survey aims to reach 15,000+ Fintech firms in over 190 jurisdictions.
For the purpose of study, Fintech is defined broadly, encompassing advances in technology and changes in business models that have the potential to transform the provision of financial services through the development of innovative instruments, channels and systems. The joint rapid assessment survey targets 11 key Fintech industry verticals including:
Digital Lending,

Digital Capital Raising

Digital Payments

Digital Savings

Insurtech,

Wealthtech

Digital Custody

Cryptoasset and Consensus Services

Digital Banks

and Market Provisioning, across over 100 sub-verticals.
Based on the findings, the CCAF, the World Bank, and the World Economic Forum will jointly publish the Global Covid-19 FinTech Market Rapid Assessment Report by Q3 this year.
Through this comprehensive survey, the CCAF, the World Bank, and the World Economic Forum wish to collect globally comparable empirical data to inform evidence-based regulation, policy, and business decision-making in a timely fashion.
In turn, Fintech industries and DFS providers can better position themselves not only to mitigate the impact of COVID-19 but also to identify opportunities to scale and expand, as the digitalization of financial services is likely to become increasingly more important in a post-COVID world. 
CCAF explains that this rapid assessment survey consists of 15 questions and should take no more than 30 mins to complete. The survey seeks to capture, analyse, and understand:
Changes in Fintech Market Performance – How Covid-19 has impacted market performance of Fintech firms in areas such as transaction volumes, customer acquisition rates, loan default rates, premium lapses, and the participation of retail and institutional investors in the provision of funding across various verticals.
Specific Covid-19 Responses by Fintech Firms – How Fintech firms have adapted or plan to adapt their product & services in response to Covid-19, e.g. the launch of new products & services, payment holidays, inclusion of pandemic risk cover, a pivot to facilitating Covid-19 related fundraising activities, reducing or waiving of fees.
Regulatory Support or Policy Assistance – Assistance or support Fintechs have received or will require from governments and regulators. This might include changes to or fast-tracking of regulations, the provision of interim permissions, fiscal subsidies and tax reliefs, as well as opportunities to participate in government-run SME emergency loans, employee job retention, or cash disbursement schemes as service providers. 
Operational Challenges – how COVID-19 has impacted the daily operations of Fintechs, including challenges related to client onboarding, human resources, cybersecurity, fundraising, and access to platform-held or third-party data. 
All survey data collected will be anonymised and aggregated (by vertical and country) before analysis and presentation.
The resultant report will be publicly disseminated through a series of high-profile media events and webinars to share the actionable insights and engage with key stakeholder groups regionally and globally to create greater impact.
To ensure global coverage of this survey and the resultant report (due out in Q3 2020), we are pleased to announce that Money20/20, LendIt Fintech, Innovate Finance, GSMA, Crowdfund Insider and Finextra will be joining this study as Global Survey Research Partners.
"Global challenges require global solutions, this survey is a collective effort to bring the global Fintech ecosystem together to share their insights, express their views and voice their concerns in light of COVID-19," commented Bryan Zhang, the Executive Director of the CCAF. "In turn, the rapid assessment survey findings will inform market participants, regulators and policymakers to take swift, appropriate and evidence-based actions."
A broad group of supporters and Fintech industry insiders added their voice to the research project.
Matthew Blake, the Head of Financial and Monetary System Initiatives and a Member of the Executive Committee at the World Economic Forum, stated:
"By participating in the survey, firms will help shed light on the global Fintech industry to understand emergent market trends, crystalize Covid-19 related challenges and opportunities, as well as fathoming how an increasingly digitalised financial services sector can play a pivotal role in driving economy recovery and growth."
Ana Fiorella Carvajal, Lead Financial Sector Expert, World Bank Group, added:
"Fintech and digital financial services play a vital role in extending the reach of, and widening the access to, financial services – especially for millions of underbanked or unbanked people. There is an urgent need to undertake this rapid assessment study to see how public and private sectors can work together to ensure the continued delivery of digital financial services to some of the poorest and most vulnerable population in the world."
Tracey Davies, President, of Money20/20, said:
"Throughout recent weeks we have seen much evidence of the ingenuity and agility that many innovative Financial Services companies have shown since the pandemic took hold. However, we have also seen some of the challenges faced by our community as they provide crucial services to customers. We are delighted to be part of this unique initiative to understand the changing landscape for Fintechs and how we can all work to support the industry back to stability."
Janine Hirt, COO of Innovate Finance, said the COVID-19 pandemic presents both serious challenges and potential opportunities for Fintech organisations to grow and scale:
"This study will provide key insights on the impact of the pandemic on the global Fintech Market and aims to identify opportunities for recovery and change. Involvement in this project reinforces Innovate Finance's mission to support the next generation of technology-led innovators."
This study will provide key insights on the impact of the pandemic on the global #Fintech Market and aims to identify opportunities for recovery and change @InnFin
Peter Renton, the Chairman and co-founder of LendIt Fintech, explained that the Cambridge Centre for Alternative Finance has become the world leader in research for alternative finance and is an indispensable resource for everyone in the sector.
"In this time of crisis, we are all struggling with a lack of data and insight into what is actually happening in Fintech today.This is why I am so excited about its new collaboration with the World Bank and World Economic Forum on this Covid-19 FinTech Market Rapid Assessment Survey. It is just what the industry needs at this time."
In this time of crisis, we are all struggling with a lack of data and insight into what is actually happening in Fintech today. This is why I am so excited about this #Covid19 #Fintech Market Rapid Assessment Survey @LendAcademy
Max Cuvellier, Head of Mobile for Development (M4D) at the GSMA, said:
"In most low-income countries, including markets where a significant proportion of the population are financially excluded, mobile money is becoming the main path to financial inclusion. By assessing the early impact of this unprecedented pandemic on mobile money services, this study will help ensure that the most vulnerable citizens, and the institutions that serve them, are not overlooked."
Andrew Dix, founder and Publisher of Crowdfund Insider, commented:
"COVID-19 has accelerated the ongoing digital transformation globally. Whilst some Fintechs have gained as their services have experienced heightened demand, other market segments have struggled. This research will provide a much-needed snapshot as to how COVID-19 is impacting financial services in both developing and developed economies, as well as providing some guidance on how the future of finance might evolve."
This research will provide a much-needed snapshot as to how #COVID19 is impacting financial services in both developing and developed economies, as well as providing some guidance on how the future of finance might evolve @andrewrdix
Steve Ellis, CEO and founder of Finextra, stated:
"Financial technology can drive huge benefits to society in terms of greater resilience and inclusion. We are delighted to mobilize our community of 750,000 members and readers worldwide to support this initiative. I hope they will contribute their views and data to help us better understand the experiences of Fintechs during COVID-19."
The CCAF-World Bank-World Economic Forum joint survey can be accessed via:
For Fintech firms operating in the Digital Lending and Digital Capital Raising verticals (e.g. Crowdfunding and P2P/Marketplace Lending) and those who have previously participated in CCAF's long-running Alternative Finance Industry Benchmarking Studies, please use this alternative survey link to enable our longitudinal data collection. This survey will also have a dedicated Covid-19 section of the questionnaire and can be accessed via:
(Digital Lending and Digital Capital Raising Firms only)
The Research Team can be contacted at:
For Cambridge Centre for Alternative Finance: Tania Ziegler, Lead in Global Alternative Finance Benchmarking. Email: [email protected]
For the World Bank Group: Ana Fiorella Carvajal, Lead Financial Sector Expert, Finance, Competitiveness and Innovation. Email: [email protected]
For the World Economic Forum: Emma Barton, Research and Analysis, Financial and Monetary Systems. Email: [email protected]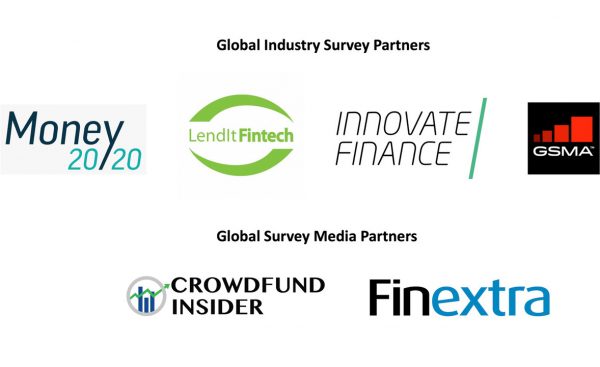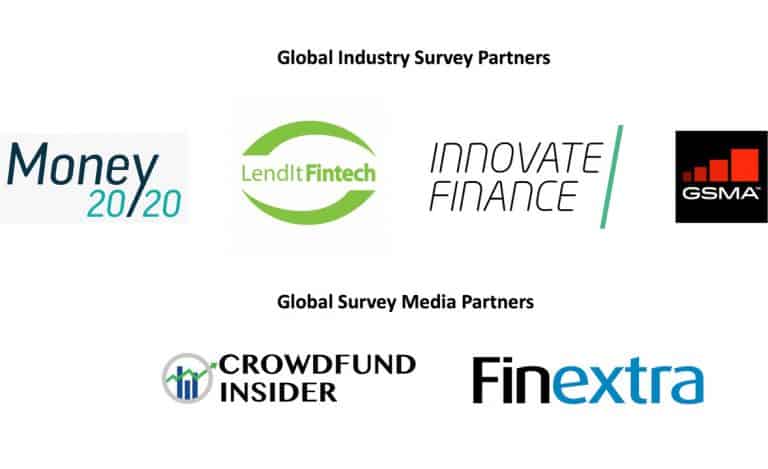 Sponsored Links by DQ Promote