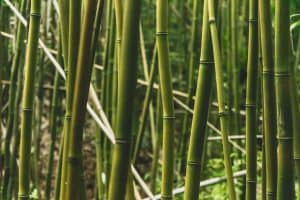 Despite recent volatility in the Bitcoin (BTC) and larger cryptocurrency markets, decentralized or non-custodial digital asset exchanges continue to "maintain their long-term trend lines" according to the team at Bamboo Relay, another project that has integrated Chainlink Oracles for stop-loss order functionalities.
A stop-loss order allows users to provide specific instructions about when to buy or sell a stock or in this case cryptocurrency tokens. The tokens may be bought or sold when they reach a certain price, referred to as the "stop price." If and when the stop price is reached, the stop order is converted into an actual market order and is executed as soon as possible.
The Bamboo Relay team notes that decentralized or non-custodial exchanges have become a key component of the decentralized finance (DeFi) ecosystem. They explained that these exchanges facilitate peer-to-peer non-custodial trading, lending, and borrowing of crypto-assets at spot rates or on margin.
The Bamboo Relay team argues that if these exchanges want to compete with centralized exchanges (CEXs), then they need to maintain their unique characteristics while offering most of the same features that investors and traders currently use when trading on centralized platforms. One of those features is stop-loss functionality.
The Bamboo Relay team confirmed that they are now supporting stop-loss functions through their platform's integration with Chainlink's Price Reference Contracts for "high-quality price feeds."
The team noted:
"Bamboo Relay is the first 0x relayer to add stop-loss functionality and bring it to the 0x ecosystem. While the initial integration will be limited to Bamboo Relay, future integrations will allow anyone on the 0x mesh framework to utilize Chainlink for this feature."
0x is an open-source protocol for decentralized or non-custodial digital asset exchanges that has been implemented on the Ethereum blockchain. It provides a standard messaging format and a set of smart contracts which are used to conduct transactions after specific conditions have been met.
(For more information on the importance of stop-loss functionality, check this out.)
The main idea here is that the update and integration will enable "the creation of conditional trading functions based on the price action of an asset." This will allow traders to hedge against the price volatility of cryptocurrencies by automating certain actions to be executed if and when specific price levels are reached.
The Bamboo Relay team explained:
"The main advantage is that the user can assure certain asset management strategies are executed without having to constantly be at their computer monitoring the market."
Chainlink is a decentralized oracle network that serves as a gateway for obtaining off-chain market data onto the blockchain so that smart contracts can securely and efficiently access it.
Chainlink's Price Reference Contracts reportedly consist of 30 "decentralized finance" price feeds presently live on the Ethereum (ETH) mainnet.
These feeds are secured by "decentralized" oracle networks which are made up of "7 to 21 independent, security reviewed, and Sybil resistant node operators."
Each node operator is able to source market and pricing data from a data aggregators, like Kaiko, Coingecko or BraveNewCoin.
The Bamboo Relay team explains:
"All Reference Contract updates reflect an aggregation of at least seven different data providers and trigger based on price deviations (e.g. every 1% change in price) and linear time updates (at least every 2 hours)."
They added:
"These price feeds provide extensive market coverage to the price discovery happening throughout the entire market as opposed to only one or a few exchanges."
They claim:
"Since Chainlink's Price Reference Contracts utilize decentralization at both the oracle and data level, there is no central point of failure in the delivery or sourcing of price data to the smart contract. The Price Reference Contracts store these prices on-chain, which allows Bamboo Relay to quickly read them for price references at little costs to the end users."
Joshua Richardson, founder at Bamboo Relay, remarked:
"Through this integration, the 0x ecosystem is better positioned as a viable alternative to centralized exchanges; traders now have access to the same set of tools available on CEXs, yet receive the added benefits of user control of their assets."
Sponsored Links by DQ Promote