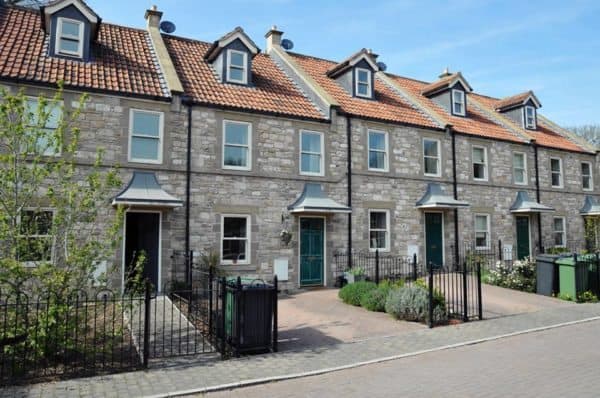 Property investment platform CrowdProperty announced on Tuesday it has lent more than £75 million to SME property professionals and has now funded the development of 1,000 homes that were worth almost £170 million, enabling over £60 million of spend on labor, materials, and services in the UK economy. CrowdProperty further reported that it has a 100% capital and interest payback track record through 6 years of lending.
Founded in 2013, CrowdProperty describes itself as a fintech/proptech online-lending innovator, exceptionally efficiently matching the demand (quality property professionals undertaking quality property projects) and supply (retail/institutional investors) of capital for value-creating property projects, delivering a better deal for all – borrowers, lenders, the under-supplied UK housing environment and spend in the UK economy.
"CrowdProperty funds property professionals undertaking any sort of property project (including auction purchases and bridging), structuring the perfect funding product and doing so with greater speed, ease, certainty and expertise than anyone in the market. As property people providing property finance, we intimately understand the market needs."
CrowdProperty further reported that through the past few months (during COVID-19 pandemic) the online platform has been open for business and has been helping developers navigate through hesitation and continuing to fund quality projects being undertaken by property professionals.
"The business is seeing record levels of direct applications for funding, including from those who have had funding offers reneged upon by other lenders who have just stopped lending and even receiving applications from projects where drawdowns have been refused by other lenders due to their lending constraints rather than project issues."
Speaking about the milestone, Mike Bristow, CEO of CrowdProperty, commented:
"More than ever, property professionals need a reliable, knowledgeable, responsive and speedy source of capital that behaves and acts like a long-term funding partner, which is exactly how CrowdProperty is positioned."
Bristow then added that CrowdProperty's last 18 projects have been funded in 41 seconds on average, due to the 100% capital and interest payback track record.
"We have a strong pipeline of projects ahead, all meeting our specialist property team's exacting standards, which have only ever tightened through 6 years of lending. We see billions of pounds of applications and very carefully select the best to fund as a lender of first resort."
Sponsored Links by DQ Promote