Funding Circle (LSE:FCH) has posted an update on its participation and support of COVID-19 relief programs. Funding Circle is facilitating programs in both the US and UK.
The SME online lender is participating in the British Business Bank's (BBB) Coronavirus Business Interruption Loans Scheme (CBILS) and the U.S. Small Business Administration (SBA) Paycheck Protection Program (PPP).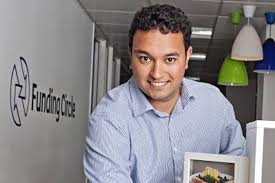 Funding Circle CEO and founder Samir Desai CBE, stated:
"Our advanced technology, data analytics and originations platform is playing its part in helping thousands of small businesses to access important funds during this time of crisis. Following our accreditation to CBILS, our UK business has reached its highest ever levels of origination and has represented 16% of approved CBILS loans since we joined the programme. Similarly, in the US we have helped protect thousands of jobs at small businesses through PPP loans. Our focus as a group remains on delivering our long-term priority of profitable growth. Our U.K. business was operating profitably in H2 2019 and continues to make good progress. Given the impact of COVID, we are introducing changes in the US to accelerate the US business's path to profitability."
In the UK, Funding Circle was accredited under CBILS in late April and began providing access to these loans in May. Since becoming accredited Funding Circle reports having helped thousands of small businesses access these funds. To date, Funding Circle has approved approximately £460 million of applications through the CBILS program and originated around £300 million as of June 30th. Funding Circle reports that June was a record month for originations, up approximately 30% year-on-year.
Additionally:
Funding Circle claims approximately 16% share of the number of loans approved since the Fintech began participating in CBILS.
Approximately 40% of loan applications have been serviced by their new instant decision lending technology. Funding Circle states they are ahead of expectations they had when they set out their end of year target at their results in March.
Funding Circle received an initial allocation of £750 million for CBILS from the BBB and have completed, or are close to completing, funding agreements with multiple institutional investors, including banks, asset managers, and insurance companies, to meet this, and any future, capacity.
Funding Circle recently received initial accreditation to start offering Bounce Back Loans to existing customers subject to final legal and operational approvals.
Funding Circle states that the short term level of demand for CBILS and Bounce Back Loans is difficult to forecast, but the company believes that COVID-19 has led to an acceleration in the adoption of online borrowing by small businesses. As the largest online small business loan provider in the UK, the company believes this puts Funding Circle in a strong position to benefit from this trend.
As was previously mentioned in April, Funding Circle proactively brought down loan origination volumes during the second half of March and April whilst they waited to become accredited to join CBILS. During this time, Funding Circle furloughed a small number of employees. The company reports that nearly all have since returned and they will not claim any money for this period from the Government under the furlough job retention scheme.
Regarding the US, Funding Circle was accredited to offer PPP loans on 15 April. Since launching, Funding Circle has approved approximately $800 million and originated around $300 million of PPP loans, as of June 30th. These loans have been funded by both institutional investors on the platform and referrals to their partner banks. On average Funding Circle has earned a transaction fee of about 2.5% on loan originations, and the scheme is currently scheduled to end on 8 August.

The PPP program provides 100% guaranteed forgivable loans to small businesses. Funding Circles is currently providing access to the SBA's longer-term loan guarantee product via a referral model and it is the company's intention to continue this in H2 2020, as well as reintroducing their core SME borrowing product.

Funding Circle adds that in order to accelerate profitability the Fintech is introducing certain changes during the second half of 2020. This includes centralizing their US technology team in the UK and moving sales and marketing teams to their Denver office as well as workforce reductions in aggregate resulting in a net reduction of about 85 employees. Funding Circle has long held an office in San Francisco. It was not clear if this office would remain.

Sponsored