Upgrade is a consumer online lender and emerging digital bank that recently announced a significant funding round that gave the Fintech a $1 billion valuation. Founded by Renaud Laplanche, this is the second Fintech he has founded that moved into the unicorn realm the first being LendingClub (NYSE:LC). Upgrade's funding round, led by Santander InnoVentures and managed by FT Partners, is significant due to the fact it came during the midst of the global Coronavirus pandemic. Upgrade's success may be a barometer for the ongoing interest in backing fast-growing Fintech firms – especially in a world that has seen accelerating digital transformation – boosted by the health crisis.
When the funding was announced, Chris Gottschalk, from Santander InnoVentures and the Upgrade Board of Directors, explained they were investing in the company because Upgrade is building a digital bank "with credit at its heart."
"… we believe [Upgrade is pursuing] a smart strategy as credit represents 70% of banking revenue globally and is often the main reason customers seek banking services," said Gottschalk.
Crowdfund Insider contacted Laplanche to inquire further as to his vision as well as his perspective on Fintech development during COVID-19. Our discussion is below.
---
Upgrade recently raised additional capital at a $1B+ valuation. Congratulations on this funding round. How do you anticipate utilizing this additional funding?
Renaud Laplanche: We are going to double down on the existing strategy and use the funding to fuel the continued rapid growth of Upgrade Card, our innovative credit card product, and launch Upgrade Banking, a full suite of mobile banking products. 
The fact that Upgrade was able to close on a significant round in the midst of a pandemic is a good sign for Fintechs – yes?
Renaud Laplanche: Absolutely. The pandemic has brought a considerable amount of pain and anxiety to millions of families, but it also brought an opportunity to accelerate the pace of change in many areas, including financial services. As banks' branches shut down, many consumers discovered mobile banking and flocked to Fintech firms like Upgrade.
As the COVID-19 crisis initially hit it seemed like all online lenders pushed the pause button as borrowers and investors attempted to assess the market. Is this what Upgrade experienced?
Renaud Laplanche: Not so much. As the crisis hit in March we rapidly assessed the situation and had a series of discussions with our loan buyers. We are in the fortunate position to rely on a well-diversified network of small banks and credit unions that continued to have an appetite for loan purchases. Like us, they felt that it was their responsibility to keep credit available and affordable during the pandemic. While we tightened our credit policy, particularly in the hardest-hit sectors of the economy, we felt that a pandemic was not the right time to cut credit to American families.  So we designed a balanced approach that provided the right protection to loan buyers while keeping credit flowing.
You have previously said that
Upgrade Card originations showed strong utilization in spite of the health crisis. Do you anticipate this to continue?
Renaud Laplanche: Upgrade Card originations are growing very fast indeed. Even with a tighter credit policy and very conservative line assignment, we have continued to see 20%+ monthly growth over the last few months.
What about your investors. You mainly depend on banks/credit unions. Have they remained steadfast in their willingness to invest in your loans?
Renaud Laplanche: They have remained steadfast, and we are grateful to count on such a diversified network of funding sources with many small banks and credit unions whose primary concern is to fulfill their mission to bring affordable credit to consumers while seeking a fair return on their credit portfolio.
Many people have commented on the fact that the Coronavirus has accelerated digital transformation. Is this the case for Upgrade?
Renaud Laplanche: Very much so.
As noted earlier, with so many bank branches closed during the pandemic, consumers had to find alternatives online. This was particularly notable for more mature segments of the population who, unlike millennials, had not yet familiarized themselves with mobile banking, and were driven to do so in the last few months. We also tried to be as useful to our customers and keep them safe, which led us to launch both a contactless version and a mobile-payment version of Upgrade Card, so Upgrade cardholders wouldn't risk an infection through surface contact with a payment terminal or handing over their card to a cashier.
What about other Fintechs? Are you hearing similar experiences?
Renaud Laplanche: I think we've seen different types of Fintech firms being impacted differently. Small business lenders saw their customers being hit hard by business closures obviously. Legacy consumer credit platforms with concentrated funding sources or oversized exposure to the securitization markets were also hit pretty hard as these funding sources shut down or sharply repriced over the last few months. Many other Fintech firms, however, including neobanks benefited like Upgrade from an acceleration in the digitalization of financial services.     
What about incumbent big banks? How is COVID impacting these banks? What about the long-term impact on traditional finance?
Renaud Laplanche: I think all digital banking solutions got a boost over the last few months, whether they were being offered by Fintech firms or banks.
Many traditional banks have done a good job in the last few years ramping up their online and mobile offering, and they have also seen record numbers of online account openings and a surge in online activity recently. I think many new consumer habits formed in these times of necessity will endure, and mobile banking is one of them.   
Should the US government be doing more to streamline the process for digital finance platforms? Any thoughts on the OCC's recent move to review Fintechs and the regulatory environment?
Renaud Laplanche: I think it is important here to keep financial literacy and access to financial resources in mind.
While the digitalization of financial services has been a source of greater convenience and value for mainstream consumers, it is equally important to make sure that lower-income and other vulnerable segments of the population, including senior citizens, also get their fair share of the benefits. Keeping some amount of physical cash in circulation, for example, will be important in that respect at least for a transition period.
---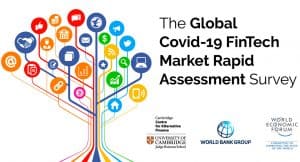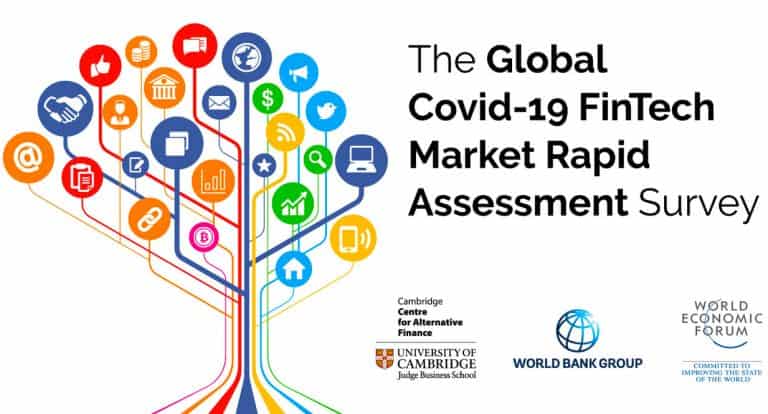 This interview is part of an ongoing series looking at the evolution of the Fintech industry with particular reference to the changing landscape in light of Covid-19.
The series has been initiated in support of The Global Covid-19 Fintech Rapid Assessment Survey being carried out by the Cambridge Centre for Alternative Finance at the University of Cambridge Judge Business School, in partnership with the World Bank and the World Economic Forum. The empirical data collected will be used to understand the pandemic's impact on the FinTech markets, how the global Fintech industry has responded and some of the immediate regulatory and policy implications. Crowdfund Insider is proud to be a research partner for the survey.
To help create the empirical data that will inform evidence-based decisions post- Covid-19, we encourage you to participate in the survey at:
---