The peer to peer lending (P2P) sector in the UK is currently going through one of its biggest challenges ever, because of the COVID-19 outbreak.
Jaidev Janardana, CEO at Zopa, believes a large number of Fintech businesses will be forced to shut down during the pandemic.
Zopa is credited with pioneering the P2P lending model back in 2005. The company recently acquired a bank license that will be used to offer various banking services. The new business will complement Zopa's profitable P2P lending services.
Janardana, who joined Zopa back in 2014 as the company's COO and was soon promoted to chief executive, noted that the Coronavirus crisis will serve as a big test for the entire Fintech sector and other businesses as well.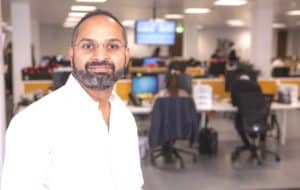 During an interview with AltFi, Janardana noted:
"I think the P2P lending business in itself is going through a moment of truth, particularly in terms of what is going to happen to some of our competitors in the space. It seems to be one of those inflection points where if the industry – three, four of the big players – can survive and deliver good customer outcomes that can be a huge proof point in the future." 
He also mentioned:
"On the flip side, if only one or two are able to do that, then that might create some doubts among customers and that might stunt the growth of the industry for longer."
Janardana claims that there's not been a significant disruption at Zopa since the pandemic began.
He revealed that, for the most part, it has been "business as usual" and that the company has been able to address the requirements of both borrowers and investors. Janardana confirmed that Zopa has continued to issue loans, and has also managed to attract new investors and borrowers to its platform.
He remarked:
"We have been proud of how we've been able to manage through this crisis. Specifically, in terms of maintaining the product proposition to the customer and service availability."
He also noted that Zopa is "reasonably" confident that its assets will be able to perform on "a relative basis far better than many other financial assets as well as other platforms."

Sponsored Links by DQ Promote