Trustology, a provider of custody solutions for crypto-assets, revealed on July 23, 2020, that it will be offering built-in Ethereum 2.0 (or ETH 2.0) staking support for mobile, web, or API integration to its user base – which includes both individual and institutional clients.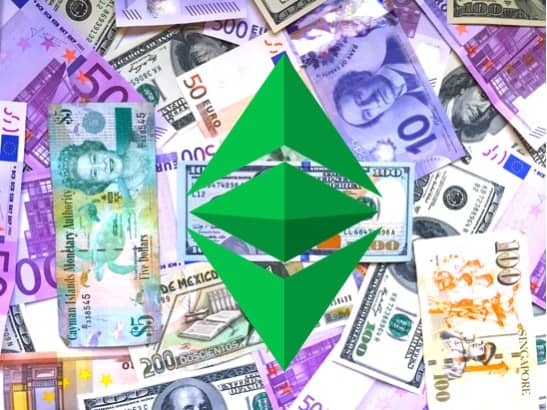 Ethereum 2.0 is a major system-wide upgrade to the Ethereum (ETH) blockchain, the world's largest smart contract platform. Eth 2.0 is expected to go live later this year or in 2021.
As mentioned in a release shared with CI:
"Thanks to a mix of proprietary fail-safe software, hardware, and insurance, Trustology users will soon be able to stake ETH in a safe and simple to use manner via their TrustVault wallet account. Users can leverage TrustVault's multiple layers of security including biometrics, multi-sig, walled gardens, and top-tier encryption—rendering a secure and intuitive staking experience."
Staking, which allows users to earn returns on their digital assets that are locked on a platform, will take place through Trustvault's API. Platform users will have the option to stake through desktop and mobile apps.
The Eth 2.0 update, which may go live later in 2020, will aim to upgrade Ethereum's design and make the consensus switch from proof of work to proof of stake. Many people are looking forward to the upgrade because it will allow users to generate passive income through staking while helping to secure the Ethereum blockchain.
Demand for staking appears to be on this rise. There are around 120,000 ETH wallets that are holding 32 or more ETH, which suggests that there might be considerable interest in staking on Ethereum 2.0.
Trustology aims to provide a secure and reliable way to access staking services. Users need not operate or manage their own infrastructure when they use Trustology, which could potentially help with reducing the risks of losing funds.
As noted in the release, Trustology was chosen to take part in ConsenSys' Codefi staking-as-a-service pilot program. Trustology and ConsenSys' partnership aims to offer a reliable staking service. Users' keys, which provide access to their crypto-assets, are securely locked-up in the enterprise-grade TrustVault.
Alex Batlin, CEO and founder of Trustology, stated:
"ETH 2.0 brings to the forefront the need for bank-grade secure, but lightning-fast, custody solutions. Thanks to our custom HSM firmware, we are able to lead the market in offering a fast and scalable custodial wallet solution both for investors looking to stake on ETH 2.0 and for validators involved in staking operations." 
Sponsored Links by DQ Promote