Agricultural Bank of China Establishes Financial Technology Subsidiary
On July 28th, the Agricultural Bank of China officially launched the "Agricultural Bank of China Fintech Co., Ltd.". The new subsidiary is headquartered in Tongzhou District, Beijing with a registered capital of 600-million-yuan. Its main business is to use Fintech to carry out technological innovation, software R&D, product operation, and related consultation.
As early as 2019, the Agricultural Bank of China actively adjusted its organizational structure: set up a digital transformation office, a digital transformation coordinating office for business departments and a data analysis team for first-level branches, and established R&D centers in Xi'an and Wuhan (second-level departments).
At present, a total of 12 Chinese commercial banks have established Fintech subsidiaries. Except for Postal Savings Bank of China, all five state-owned banks have established Fintech subsidiaries. (Source: mpaypass)
Blockchain Infrastructure Service Provider HashQuark Completes A Round of Financing led by Qiming Venture Partners
This week, blockchain infrastructure service provider HashQuark announced the completion of Series A equity financing led by Qiming Venture Partners.
Other investors include Fenbushi Capital, HashKey Capital, Hash Global, imToken Ventures, and SNZ.
HashQuark, a member of HashKey Group, is a staking+ ecosystem service provider focusing on public chains built upon the likes of PoS and DPoS. With HashQuark, token holders simply need to store tokens into their accounts and receive staking rewards in return.
At present, HashQuark has reached in-depth cooperation with many world-leading blockchain teams, including imToken (a world-renowned decentralized blockchain wallet), Infinito Wallet (a well-known blockchain wallet in Vietnam), Block72 (South Korean blockchain consulting company), LongHash (incubator partner), Slow Mist (security partner), etc.. (Source: lieyun.com)
The 8th China-EU Economic and Trade High-level Dialogue: Strengthening cooperation in areas including digital currency
On July 28th, Liu He, a member of the Political Bureau of the CPC Central Committee and Vice Premier of the State Council, and Valdis Dombrovskis, Executive Vice President of the European Commission, co-chaired the 8th China-EU High-Level Economic and Trade Dialogue in the form of a video conference. The two sides agreed to strengthen cooperation and information sharing in the fields of green finance, Fintech, and digital currency. (Source: The Beijing News)
Flexible Staffing Service Platform Zhongfuyun Receives 10-million-yuan Angel Investment from Cloud Angel Fund
This week, flexible staffing service provider Zhongfuyun received 10-million-yuan angel investment from Cloud Angel Fund. Fanzhuo Capital served as the financial advisor for this round of financing. Chen Qing, founder of Zhongfuyun, said that the platform would continue to improve its business model, build a good technical platform, and expand the sales system. (Source: iyiou.com)
Justice Bureau of Shenzhen Municipal Publishes Consultancy on " Data Regulation of Shenzhen Special Economic Zone "
On July 15th, the Justice Bureau of Shenzhen Municipal released the consultancy on "Data Regulation of Shenzhen Special Economic Zone". The deadline for comments is August 14, 2020. The purpose of the document is to:
standardize data activities,
promote the sharing and in-depth development of data resources,
protect the data rights and other legitimate rights of natural persons, legal persons, and unincorporated organizations,
accelerate the construction of smart cities,
promote the digital transformation of governments and enterprises. (Source: Justice Bureau of Shenzhen Municipality)
---
The above is a weekly synopsis of the biggest stories on Fintech in China provided by WeiyangX, part of Tsinghua University, in partnership with Crowdfund Insider.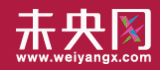 WeiyangX is the most influential website focusing on Fintech in China. The site covers the latest news, industry data analysis, business practices, and in-depth Fintech cases in Fintech. WeiyangX is incubated by Fintech Lab. Founded by Tsinghua University's People's Bank of China (PBC) School of Finance in 2012, the Fintech Lab is the first and leading research entity dedicated to leading best practices, promoting interdisciplinary innovation, and encouraging entrepreneurship in the field of fintech through scientific research and innovative project incubation.

Sponsored Links by DQ Promote