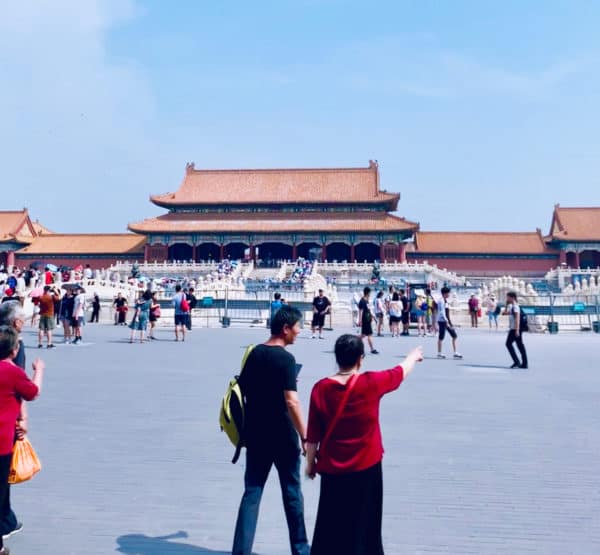 Guided by the government's Fintech focused development plan and innovation strategy, China is reportedly leading the charge when it comes to establishing financial technology businesses in the country.
A recent survey of business Fintech usage, performed by CPA Australia, an established accounting firm, reveals that 80% of Chinese respondents said that their businesses had used at least one Fintech-related product or service during the past year.
The survey was performed from June 23 to July 14 2020. There were 573 responses (in total) that were obtained from accounting and finance professionals based in mainland China, Hong Kong, Singapore and Malaysia (158 respondents were from mainland China).
The survey found that Chinese businesses were the most likely to increase their usage of mobile or digital payments wallets. They were also more likely to use Robo-advisory services and chatbots, wealth management (Wealthtech) software, and Fintech lending platforms.
Tony Chan, Deputy President of CPA Australia South China Committee, stated that Chinese companies are increasingly adopting the latest Fintech solutions because of changes in consumer behavior which has been supported by the developing of emerging technologies like AI, machine learning, and Big Data.
Chan revealed:
"Supported by a number of favorable government policies, including financial and tax incentives, such as the 175% super deduction for eligible R&D expenditure and greater funding for AI development by local governments, Chinese businesses are more inclined to utilize Fintech compared with businesses from the other surveyed markets."
Chan added that Chinese Millennials, who he describes as "digital natives," have become a driving force in the consumer market, which has led more service providers to adopt the latest Fintech solutions.
There appears to be a clear link between the use of Fintech solutions and business growth and development, the survey's findings suggest. Approximately 75% of Chinese businesses that were more profitable last year either maintained or increased their use of digital and mobile payments wallets during the past year, the survey revealed. Meanwhile, 54% of Chinese businesses that reported more profits last year either maintained or increased their use of Robo-advisory services and chatbots.
Chan remarked:
"Fintech will be an engine for business growth and we believe China's leadership in Fintech usage among businesses will continue."
While Fintech adoption has had an overall positive impact on Chinese service providers, the survey found that many respondents expressed concerns about inadequate cybersecurity measures (41%) and they also noted that there may be a shortage of qualified Fintech professionals (37%). The Chinese respondents believe these are the main barriers or obstacles to Fintech adoption in the business sector.
Chan added:
"To meet the [Fintech talent shortage challenge,] we would welcome more cross-disciplinary Fintech degree programs and we suggest that businesses, research institutions and universities in China collaborate in [creating] new talent development plans to cultivate, recruit and retain Fintech talent."
Sponsored Links by DQ Promote