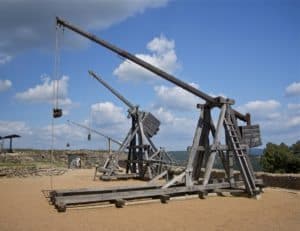 San Francisco-based crypto exchange Coinbase claims it wasn't targeted by "any of the attack transactions and lost no funds" when Ethereum Classic (ETC) recently suffered 51% attacks.
A 51% attack on a blockchain or distributed ledger technology (DLT) platform can take place when a malicious actor takes control of the major of the network's hashpower (computing power used to secure the network). After taking control, the bad actor(s) may engage in double spending which involves spending the same set of funds twice.
The Coinbase team confirms at least two 51% attacks on the Ethereum Classic network:
"At 10:57 PM PST 7/31/2020, Ethereum Classic (ETC) was 51% attacked resulting in ~800,000 ETC (~$5.8 million) of double spend transactions."
"At 8:15PM PST 8/5/2020, Ethereum Classic was 51% attacked again resulting in ~460,000 ETC (~$3.2 million) of double spend transactions."
Coinbase notes that during the first attack, Parity (OpenEthereum) nodes operating in "pruned mode ignored the attacking blocks, while the rest of the network accepted the attacking blocks as valid, resulting in a partitioned network of pruned Parity nodes vs the rest of the network."
The exchange explains that if an attacker manages to gain control of the majority mining power on a DLT based network, then they can choose to carry out a 51% attack. A malicious actor can reorganize ("reorg") the blockchain's transaction history in order to steal crypto-assets by double-spending.
Going on to share the incident report, Coinbase states:
"At 11:10 PM PST 7/31/2020, Coinbase Blockchain Security was alerted that Coinbase's ETC nodes were not seeing new blocks at the expected interval."
After conducting an investigation, the exchange learned that its nodes had "forked in terms of their blockchain state." The crypto trading platform's "internal pruned parity nodes were seeing different blocks than its non-pruned Parity and Geth nodes."

(Note: Parity and Geth are also the two most widely-adopted Ethereum (ETH) clients.)

Coinbase claims that this incident was the first sign that something might be wrong. The exchange managed to conclude that "a massive reorg at 10:57 PM PST 7/31 caused the network to fork due to differing node implementations."

(Note; For Coinbase's complete analysis of the attacks, check here.)

ETC Labs, which supports Ethereum Classic development, has proposed an action plan which aims to protect the blockchain network from potential 51% attacks in the future.

The supporters of ETC will be focusing on stabilizing the DLT network's declining hashrate, enhancing monitoring capabilities, while coordinating closely with digital currency exchanges. Additionally, they will be releasing a finality arbitration system.

Members of the ETC community might consider changing Ethereum Classic's mining algorithm and may introduce a treasury system. The development teams will also be adding certain features that could make ETC more resistant to future 51% attacks (like PIRLGUARD).

Digital asset exchange OKEx has also responded to the 51% attacks on Ethereum Classic and is reportedly considering delisting the coin. Notably, this isn't the first time Ethereum Classic has experienced challenges, as it also suffered from 51% attacks in 2019.

Cardano founder Charles Hoskinson recently offered conditional help to the Ethereum Classic community, but they had not accepted his terms which required establishing some sort of treasury system.

Ethereum Classic Labs (ETC Labs), the core developer and organization for the Ethereum Classic (ETC) blockchain, has partnered up with crypto-sleuth firm CipherTrace and Kobre & Kim to uncover the individuals involved in the recent attacks on the Ethereum Classic blockchain.

According to a release, the trio will investigate and pursue criminal charges regarding the perpetrators of the attack.

Sponsored