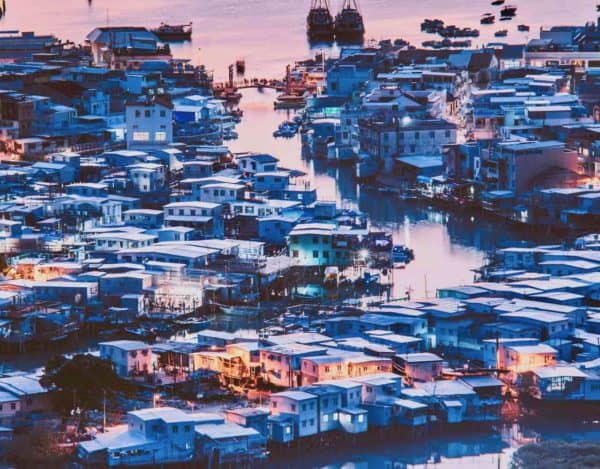 Hong Kong's future economy is set to be supported by the latest Fintech platforms and services, as the city-state will be home to at least eight virtual banks.
Hong Kong serves as the primary gateway for (mainland) Chinese businesses to expand their operations, globally. It also acts as a hub for firms looking to establish their operations in China and throughout Southeast Asia
China is notably the only major world economy that's still on track to experience growth this year. The country may provide even more strategic opportunities for Hong Kong-based Fintechs.
As reported, there's a shortage of talent in the Fintech/AI sector in Hong Kong (along with other challenges), however, the city-state is leveraging emerging technologies such as AI to transform its banking sector.
King Leung, the Head of Fintech at InvestHK, notes in an Op-Ed published by the SCMP:
"When we think of this year in Hong Kong's history, we should not interpret the coronavirus-induced recession as the catalyst for this digital transformation. It was already well under way." 
Interestingly Leung shares the same views as other Fintech executives who have also noted that COVID-19 has led to a much faster than expected adoption of all-digital platforms and services.
Leung adds:
"The recalibration of Hong Kong towards this market opportunity is happening very fast." 
For instance, the Fintech Anti-Epidemic Scheme for Talent Development (FAST), which is a subsidy plan of $15.5 million, was introduced to support Hong Kong's professional talent pool.
Leung claims:
"[Hong Kong is] at the beginning of a long recovery process, but businesses are confident they will emerge with the ability to scale up, and will access strong talent, capital and the infrastructure they need to remain relevant and competitive in the future."
He points out that since the pandemic began, individual consumers, banks and insurance providers have been exploring new ways to diversify their businesses, in order to maintain operations and perhaps offer products that are more relevant to the current situation.
Mobile service providers such as PayMe from HSBC and Faster Payment System have been launched in order to facilitate digital payments at a time when people everywhere in the world have been asked to observe safe distancing measures to prevent the further spread of the virus..
Leung writes:
"This positive attitude to experimentation is in the DNA of Hong Kong, and it is this that will position Hong Kong to take advantage of Asia's demographic dividend."
Hong Kong based digital bank Neat recently revealed that it has secured $4 million in additional capital as part of its $11 million Series A funding round. Digital bank WeLab, which is also headquartered in Hong Kong, has opened over 10,000 new customer accounts in just 10 days after launch.

Invest Hong Kong (InvestHK) recently announced its new Global Fast Track Program, which is a business-driven program within Hong Kong Fintech Week (HKFW).

Sponsored Links by DQ Promote