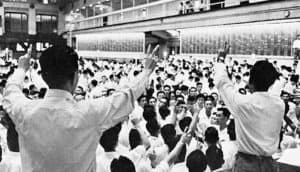 In July, Seedrs revealed an update to its Secondary Market that enabled dynamic pricing (or variable pricing) for securities trading on its in-house marketplace. Seedrs explained at that time that previously a seller would list shares on the Seedrs Secondary Market at a price determined by Seedrs Valuation Policy (usually the company's latest valuation). Buyers could purchase shares at that price. With the incorporation of dynamic pricing, sellers could list their shares at a premium or discount price – up to 30% (10%, 20% or 30%) above or below the market share price.
Today, Seedrs is sharing some data points on the most recent trading day (currently a single day each month). According to the crowdfunding platform, August activity for the Secondary Market saw the highest volume of shares ever listed.
Over 35% of shareholders listing their securities to sell utilized the new variable pricing option with 16% of shareholders listed at the 30% premium option. Of the approximately £5 million worth of securities listed to trade, 27% used the new variable pricing feature.
Seedrs says the dynamic pricing has proved to be very popular boosting trading activity on the market driving the highest volume of share lots ever listed, the largest value of share lots ever listed, and the greatest number of sellers listing share lots. Additionally, the total number and total value of share lots traded rose by almost 20% compared to the average numbers in the January to July 2020 markets.
Seedrs adds that share lots listed at either a premium or discount were significantly more likely to sell than shares listed at the mark-to-market share price.
Share lots listed at a 20% discount were most purchased with 74% of share lots (by volume) and 71% (by value) sold. This was followed by share lots listed at a 10% premium, with 37% of share lots (by volume) and 27% (by value) sold.
Jeff Kelisky, CEO at Seedrs commented on the Secondary Market activity:
"The introduction of variable pricing is a major step in the continued development of our Secondary Market, and represents an important milestone in our quest to be a full-scale marketplace for private investments. We wanted to create a better and more flexible experience for investors while continuing to make the process completely hassle-free for business, so I'm delighted to see the popularity of this feature in its market-debut."
Seedrs is the first securities crowdfunding platform to create an effective secondary market for shares purchased on its platform. While volume remains relatively small, transaction volume has continued to increase while the company has iterated and added new features.

A partnership with Capdesk, announced in May, to allow securities not crowdfunded on the Seedrs platform to transact on the Seedrs Secondary Market foreshadows the future of the platform.

Sponsored Links by DQ Promote