SeedInvest is a leading investment crowdfunding platform in the US that lists securities under the full stack of securities exemptions including Reg CF, Reg D, and Reg A+. More than $200 million has been invested via the crowdfunding platform.
SeedInvest has long touted its selectivity in the issuers it is willing to list as well as its sensitivity to offering deal terms that are akin to what a VC may expect. A good company can become a very bad investment if the valuation is ridiculous or the terms of the security do not provide a balance for the risk being shouldered by an investor. As a sector of finance, investment crowdfunding is sustainable only if it works for each incumbent party involved in the transaction.
As a platform, SeedInvest is well-positioned to provide a path to liquidity for crowdfunded securities beyond an acquisition, merger or IPO. Long ago, SeedInvest was approved to operate an alternative trading system (ATS) but as of yet has not announced and type of trading marketplace.
The company made headlines when it was acquired by prominent digital asset firm Circle. Announced in late 2018, the deal was soon approved by FINRA. Many observers wondered if this meant that Circle would move into the digital security sector (security tokens).
Crowdfund Insider recently caught up with SeedInvest co-founder, CEO, and crowdfunding advocate Ryan Feit to ask for an update on his platform as well to inquire as to its performance during the ongoing COVID-19 health crisis. A blog post from last May, indicated that COVID may be boosting business for the company as new investor signups rocketed during the early days of the lock-down.
At that time, SeedInvest stated:
"Unlike venture capital firms, online fundraising platforms are perfectly situated to help startups in the current, post-COVID-19 world we are in. Online fundraising platforms are not dependent on capital from a handful of pensions and endowments, but rather a large, diverse network of investors … while the traditional venture capital investment process is highly dependent on in-person meetings (which is next to impossible in the current environment), the online fundraising and investing process is inherently digitally native …"
Our conversation with Feit is published below.
---
We have heard from many early-stage online investment platforms that in the early days of COVID everything hit pause. Was that true with SeedInvest?
Ryan Feit: SeedInvest never experienced a pause or slow down when COVID hit.  In fact, if anything, our platform experienced a pick-up once COVID ramped-up in the U.S. in March.
Following the initial pause, things appear to have picked back up and in some cases outpaced prior years. What has SeedInvest experienced?
Ryan Feit: SeedInvest has experienced significant growth this year.  2020 has already been our most successful year since its inception, with over four months left to go.  We have done over $50 million of investment volume and we signed up over 100,000 new investors in the first half of the year alone.
As a New York City-based Fintech, how has SeedInvest had to adapt during social distancing and virtual operations?
Ryan Feit: Like all businesses, we have had to adapt to the new normal.  But unlike many "old world" companies, we are extremely fortunate to be digitally-native and, as a result, have not missed a beat after shifting to a fully-remote work environment.
On the positive side, COVID has forced us to trust our team more to be productive on their own time and has forced us as managers to just focus on the essentials (KPIs and results).  But on the flip side, like other companies, we continue to struggle with new inherent challenges such as integrating new hires remotely and ensuring we maintain the same amazing culture without face-to-face interactions.
On the whole, we've gained a newfound appreciation for remote work and are proud of our team's ability to adapt and perform at a high level.
Do you expect some of these changes to stick permanently?
Ryan Feit: COVID has opened many companies' eyes to the fact that remote work works and that it can also provide employees with a better work-life balance.  Once the world returns to normal, will all companies still want to pay the same expensive office rents and force all employees to return to the office five days a week?
I've heard good arguments on both sides and think it will be a very interesting trend to keep an eye on over the next few years as COVID subsides.
SeedInvest was acquired by Circle, a digital asset company that has endured its own set of challenges. Can you provide an update on the relationship with Circle?
Ryan Feit: 2020 has been a great year for both SeedInvest and Circle.  Both companies have experienced strong growth and Circle's USDC-powered, stablecoin offerings are booming.  SeedInvest is wholly-owned by Circle but we run the company with full autonomy and independence which has been working well.
What about the ATS? Any news forthcoming?
Ryan Feit: We remain excited about the prospect of leveraging our alternative trading system license to facilitate much-needed liquidity for early-stage companies, but don't have any major updates at the moment.
How is deal flow doing? It appears that SeedInvest is listing more Reg A+ offerings. Is that accurate?
Ryan Feit: Yes, we continue to sign-up record numbers of companies who are looking to raise larger rounds through Reg A+.  Now that SeedInvest has a meaningful and growing number of Reg A+ case studies, more companies have been approaching us to raise $10 to $20 million rounds.  We just oversubscribed a $20 million raise for NowRX and, a few months before that, closed a $14 million round for Monogram.
In this environment, where traditional venture capital is becoming more scarce and more painful to raise, Reg A+ simply makes sense as an alternative method to raise a Series A or B.  Now that there are fundraising platforms such as SeedInvest with real scale (we have 400,000+ registered investors), online fundraising is something most startups should at least consider.
You are involved with the Association of Online Investment Platforms (AOIP) advocating on behalf of the industry. What are your thoughts on possible changes to the exempt offering ecosystem?
Ryan Feit: As we pointed out in our letter to the SEC back in June, these changes are not only critical but also are time-sensitive.  Given the recent disruption in capital available to startups and small businesses due to COVID, it's imperative that the SEC follows-through on its proposal to raise the Regulation Crowdfunding cap to $5 million and does so quickly.
---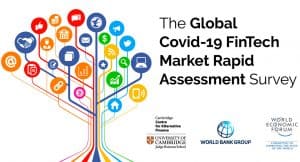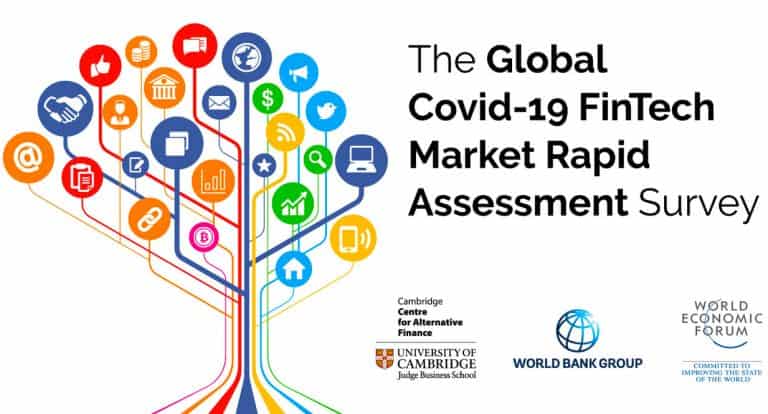 This interview is part of an ongoing series looking at the evolution of the Fintech industry with particular reference to the changing landscape in light of Covid-19.
The series has been initiated in support of The Global Covid-19 Fintech Rapid Assessment Survey being carried out by the Cambridge Centre for Alternative Finance at the University of Cambridge Judge Business School, in partnership with the World Bank and the World Economic Forum. The empirical data collected will be used to understand the pandemic's impact on the FinTech markets, how the global Fintech industry has responded and some of the immediate regulatory and policy implications. Crowdfund Insider is proud to be a research partner for the survey.
To help create the empirical data that will inform evidence-based decisions post- Covid-19, we encourage you to participate in the survey at: