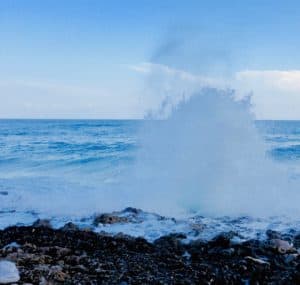 The decentralized finance (DeFi) space is growing rapidly. Oracle protocols like Chainlink, BAND and Gravity have experienced a significant increase in adoption in a cryptocurrency market that's still highly speculative and plagued by market manipulative and wash trading.
Fetch.ai, an open-access machine learning network established by former DeepMind investors and software engineers, has teamed up with Waves, an established, open-source blockchain protocol that provides developer tools for Web 3.0 applications.
As mentioned in an update shared with Crowdfund Insider:
"[Fetch.ai and Waves will] conduct joint R&D for the purpose of bringing increased multi-chain capabilities to Fetch.ai's system of autonomous economic agents (AEA). [They will also] push further into bringing DeFi cross-chain by connecting with Waves' blockchain agnostic and interoperable decentralized cross-chain and oracle network, Gravity."
As explained in the announcement, the integration with Gravity will enable Fetch.ai's Autonomous Economic Agents to gain access to data sources or feeds for several different market pairs, commodities, indices, and futures.
Fetch.ai and Waves aim to achieve closer integration with Gravity in order to provide seamless interoperability to Fetch.ai, making its blockchain-based AI and machine learning (ML) solutions accessible across various distributed ledger technology (DLT) networks.
As stated in the update, the integration will help with opening up new ways for all Gravity-connected communities to use Fetch.ai's ML functionality "within the comfort of their respective ecosystems."
As noted in another update shared with CI, a PwC report predicts that AI and related ML technologies may contribute more than $15 trillion to the world economy from 2017 through 2030. Gartner reveals that during 2019, 37% of organizations had adopted some type of AI into their business operations.
In other DeFi news, Chainlink competitor Band Protocol is securing oracle integration with Nervos, which is a leading Chinese blockchain project.
As confirmed in a release:
"Nervos is a Chinese public blockchain that's tooling up for a big DeFi push. The project is building DeFi platforms with China Merchants Bank International and Huobi, and also became one of the first public blockchains to integrate with China's BSN. Amid the DeFi surge, Nervos is integrating Band's oracles to give developers access to real-world data like crypto price feeds."