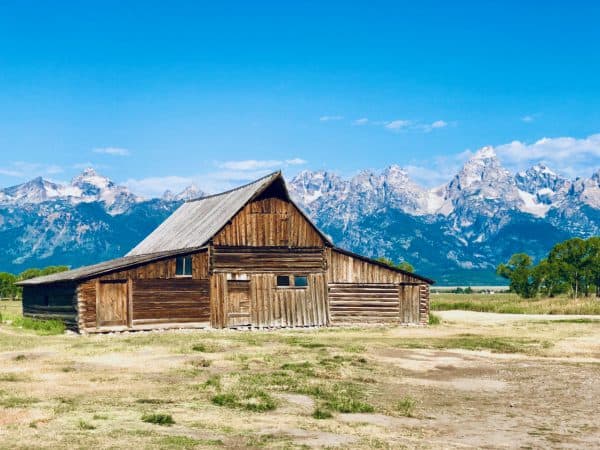 Chainalysis, the leading blockchain analysis firm, has teamed up with the State of Wyoming's Division of Banking, the banking regulator that's tasked with the chartering and supervision of Wyoming state banks, trust companies, mortgage firms, money transmitters and other non-bank financial service providers.
The State of Wyoming and Chainalysis aim to combat illicit financial activities such as money laundering, sanctions violations, and criminal activities involving the use of cryptocurrencies. Both of them also plan to encourage responsible innovation in the US state's growing financial sector.
As confirmed in a blog post by Chainalysis:
"Under the terms of the agreement, the Wyoming Division of Banking will use Chainalysis products to verify Wyoming banks' compliance with anti-money laundering, Bank Secrecy Act, know-your-customer and sanctions requirements. The Division will also employ Chainalysis tools to assist federal and state law enforcement agencies and to conduct regular transaction testing and monitoring."
Jonathan Levin, co-founder and CSO at Chainalysis, said that his firm's partners at the Wyoming Division of Banking are focused on establishing a regulatory system that's safe and progressive at the same time.  Levin added that Chainalysis transaction monitoring is a key tool in assisting them with adopting virtual currency as the tech of the future of the financial services sector while ensuring that service providers remain compliant.
Albert Forkner, Wyoming Banking Commissioner, noted that Wyoming was the first U.S. State and jurisdiction to license or authorize banking institutions to carry out cryptocurrency-related activities last year.
Forkner added:
"Chainalysis equips my office with the tools we need to ensure our banks are conducting deposit-taking, custody and fiduciary activities with digital assets in a safe and sound manner. Though Wyoming is committed to responsible innovation, we are equally committed to harnessing distributed ledger technology to push criminals out of the digital asset space."
Wyoming has been quite progressive and ahead of many jurisdictions when it comes to digital asset regulations in the US. Last year, the Wyoming Legislature authorized the chartering of special purpose depository institutions (SPDIs) as a new bank charter. The Legislature also formed a legal framework for crypto-asset custody services and fiduciary activities. At present, Wyoming is working on the first supervisory policies, manuals, and bank examiner work program for crypto-related activities, so that there can be more regulatory clarity.
As noted in Chainalysis' blog post:
"Regulators across the [US} are turning to Wyoming as an example of how regulations can effectively be rolled out and enforced." 
The US' Office of the Comptroller of the Currency (OCC) announced in July 2020 that national banks can offer crypto-asset custody services to clients. The Conference of State Bank Supervisors (CSBS) has said that nationwide payments companies must go through at least one extensive exam, which is a key part of a multi-state project known as MSB Networked Supervision.

As reported recently, Wyoming has approved its first Special Purpose Depository Institution (SPDI) by approving Kraken Financial – part of the well-known digital asset exchange.

Tentatively called Kraken Financial and based in Cheyenne, Wyoming, the new bank claims the title as the "first digital asset company in U.S. history to receive a bank charter recognized under federal and state law, and will be the first regulated, U.S. bank to provide comprehensive deposit-taking, custody and fiduciary services for digital assets."

Sponsored Links by DQ Promote