Procheck24, Germany's largest financial product broker, is collaborating with Raisin to offer a "novel" deposits solution for financial institutions.
According to a note from Raisin, its services will now be made available via Procheck24's 60,000 business partners including client banks.
Raisin is an open banking platform that enables savers the ability to find the best savings rates, along with other products, regardless of location. When a better interest rate becomes available a customer is notified driving value. Raisin believes that banks and other firms are seeking embedded finance solutions to boost their utilization and customer attraction. Deposit products from Raisin's European partner banks are integrated into Raisin's German savings marketplace WeltSparen, then via Procheck24 into the broker's bank partners.
Procheck24's system claims to offer the most extensive household finance comparison and brokerage platform in Germany for its 60,000 clients, including a range of 3rd-party insurance products, loans, current accounts, and credit cards along with utilities contracts.  Raisin's savings marketplace represents the first overnight and term deposits in Procheck24's product range.
Sparkasse Bremen is the first German bank offering Raisin deposit products powered by Procheck24's platform.
Raisin's marketplace has reportedly placed €26 billion with more than 750 deposit products on its platform from nearly 100 partner banks across Europe.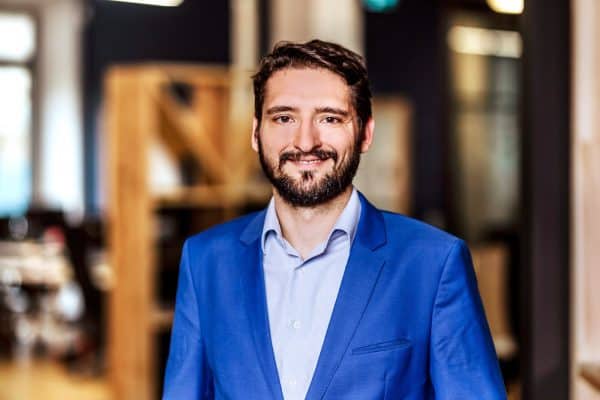 Benedikt Voller, Raisin Vice President for Business Clients and Partnerships, explained that banks and their customers will benefit from their new distribution partnership with Procheck24:
"With Raisin's German offers, banks and financial service providers can offer individually attractive options and retain customers, while also reducing their cost pressure and generating commission income from brokering over the entire investment period. Our aim is to significantly expand our sales activities through this smart partnership."
Procheck24 CEO Daniel Hering added that together the two companies are furthering embedded finance driving value in the retail banking sector.
" Thanks to open, uniform IT architecture, there is a tried and tested, deeply integrated set-up for all partners that can be easily implemented in existing systems. The extensive experience we gained in the new product process with Sparkasse Bremen, one of the top ten German Sparkasse banks, is particularly exciting for future bank cooperations. This is cost-effective and saves time during implementation. At the same time, the solution fits seamlessly into the 'Look & Feel' and brand world of banks and financial service providers."
Sponsored Links by DQ Promote