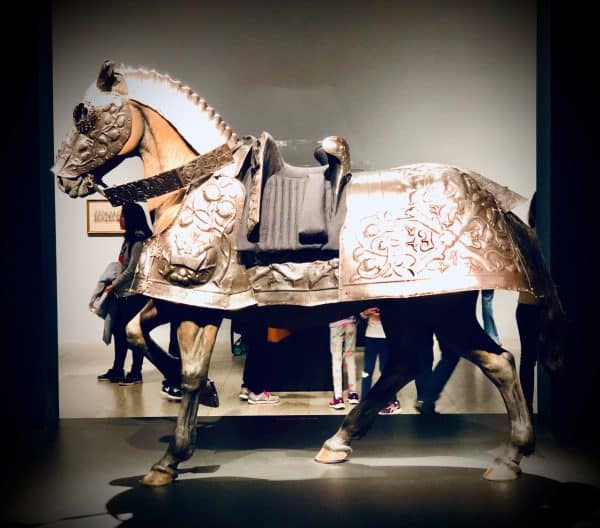 Israel based Regtech firm Shield was recently chosen to join the IBM Cloud for Financial Services ecosystem. Many financial institutions have been migrating or deploying new applications on Cloud-powered platforms that streamline routine banking and related business processes.
We recently caught up with Eran Noam, VP Global Sales and Business Development at Shield, a Tel Aviv based Regtech firm that aims to offer an AI-enhanced, Communications Compliance platform for financial service providers and other businesses.
Our discussion is shared below.
---
Crowdfund Insider: Please tell us about your company Shield and the full range of products and services you offer. How are they helpful to companies or businesses?
Eran Noam: Founded in early 2018, Shield has its headquarters in Tel Aviv and is supported by further offices in London and Copenhagen. Our mission is to deliver the most comprehensive automated Compliance solution, using an AI-Powered, Communications Compliance Platform.
Shield's journey began with a seemingly unsolvable customer challenge: to find a completely automated solution to financial regulations compliance. Unable to find any suitable solutions on the market, Shield was launched in 2018 to build a much-needed technology to 'fill the gap.'
Our vision and overall aim have always been to produce the ultimate RegTech solution, one which continues to evolve with technology and regulations with minimal disruption or the need for additional resources from the firm that uses it.
The Shield Platform takes a proactive approach to surveillance, to ensure the Compliance team are alerted to all potential breaches right away. This 'prevention is better than a cure' approach ensures our solution, by analyzing human conversations and behaviors proactively, we are able to detect possible cases of market abuse, improper information handling and employee misconduct as it happens. This approach allows the Compliance team to take action, rather than having to deal with the fallout in terms of fines and reputational damage once it has taken place.
A truly open platform, Shield was built to put an end to compliance data silos and complicated proprietary platforms. Our open integration approach enables an organisation to connect to a wide range of electronic communications platforms through our library of pre-integrated connectors, while we normalize, enrich the data, and allow for connectivity to other platforms as well.
Our powerful, yet simple to use, cross-regulation platform automates and orchestrates the complete eComms compliance lifecycle, delivering all elements of capture, correlation, data enrichment, analytics, proactive and preventive detection. Shield's solution empowers numerous functions within regulated organizations, from departments such as: surveillance and monitoring, risk and governance, forensic and control, all the way through to conduct and management.
As well as powerful and simple to deploy, our platform is also highly flexible, making it suitable for any size of financial business – from a new start-up with a handful of employees, right up to the largest financial Enterprise.
Crowdfund Insider: Your company Shield was recently selected to join the IBM Cloud for Financial Services ecosystem. How is this beneficial to your company and potentially your customers?
Eran Noam: At a high level, we are starting to see financial institutions transferring to the Cloud. Five years ago, it was a big no-no, but this has changed significantly especially after the unprecedented changes to working since the 2020 pandemic.
Things have had to change to adapt to the new ways of working, so financial firms are making their journey towards the Cloud. IBM has decided to focus on financial institutes, recognizing this is a big opportunity area for Cloud services, and has launched an innovative and unique offering, IBM Cloud for Financial Services. This has been developed to address the needs of financial businesses in terms of security and practicality when it comes to using Cloud services.
IBM also understands the need to have an ecosystem around their Cloud infrastructure, so it has brought together a range of expert independent software vendors (ISVs), including Shield. We have undergone certification, due diligence, and onboarding into IBM's Cloud environment, to ensure our software meets its strict levels of quality, security, and functionality. When IBM offers its Cloud services to a customer, it then offers a list of independent vendors that are certified and can be securely deployed as part of this, for full peace of mind.
From Shield's perspective, this is a great opportunity and an approach which makes our life much easier too. It is a win-win-win situation. The financial firm has the peace of mind that IBM is dealing with all the security and Cloud infrastructure aspects, Shield as the software provider doesn't need to deal with these elements again for the customer, and IBM enjoys a bigger community of technology providers along with a wider range of satisfied customers.
Crowdfund Insider: How does your company's software leverage AI to streamline business operations?
Eran Noam: We mainly use AI for powerful proactive surveillance and detection of potential market abuse, improper information handling and cases of employee misconduct. Even before the 'new normal' there was a huge array of potential electronic communications channels available for financial firms and their employees, but this has become even more diverse in the age of remote working. Shield's proactive platform is designed to utilize AI's abilities to monitor all the relevant to ensure the Compliance function is just as vigilant as it would be when communications are made via company channels in an office.
Taking a broader view, our comprehensive AI-powered platform automates the complete eComms compliance lifecycle by bringing order to chaos, enabling financial firms to automatically consolidate disparate data silos and automating the processing of data (eComms and trade) for regulatory compliance and commercial insights.
Our innovation centres around recognizing that data can only be effectively managed and investigated once all channels have been consolidated and ordered – using powerful AI to bring structure to the unstructured.
Obviously manually searching through the sheer volumes of eComms for specific data has become virtually impossible to any level of reliability. The Shield platform uses NLP (Natural Language Processing) and an AI based component designed to accurately extract valuable trade-related information from eComms (including Fin-chats, chats, voice recordings and even documents). This monitors all the employed communication channels along with transactions, to understand the data's context and therefore detect and prevent violations.
AI also plays a key part in dealing with false positives, which are one of the biggest issues for many financial firms' compliance teams. They cost businesses significant time and money, as well as leaving them vulnerable to potentially missing real problems.
To address this crucial issue, our platform employs machine learning to thoroughly examine how the compliance team conducts an investigation and then applies a relevance score to each new alert – giving a reliable indication of which alerts should be given priority for further investigation.
We also use AI tools to search for and alert compliance teams to suspicious behavior that may be identified by looking at eComms data. This is something a human team would be unable to achieve in a realistic timescale (if at all) and requires the right intelligent automation to achieve reliably. Our platform proactively raises alerts when it encounters certain phrases that are out of the norm in a conversation. This can be refined to understand various languages but also specific jargon, slang or suspicious terms that suggest information or activities are being hidden or may be suspicious – allowing for further investigation as required.
By using powerful AI that adapts and evolves to the needs of the firm, our platform ensures it provides the best service and peace of mind to our customers. The platform is designed to not only match changes in eComms technology (such as new platforms), but also to stay abreast of all relevant legislation that is applicable to the subject data.
Crowdfund Insider: Shield's products include features like Financial Context Recognition or FCR. Tell us about the main use cases for this technology.
Eran Noam: Financial Context Recognition (FCR) is a key component and unique differentiator of the Shield platform. FCR is a proprietary engine that automatically extracts financial data from conversations, identifying, and displaying all correlated eComms within one search.
When you look at eComms data (which is usually unstructured and often dispersed across different platforms), recognizing the context of trade information from vast amounts of recorded files (such as email, chat and voice), is very complicated and it is a considerable challenge to correlate it against relevant trades.
FCR takes the guesswork out of this by employing NLP (Natural Language Processing) and powerful AI to deliver levels of accuracy and speed that would be impossible for a human team to achieve. The FCR algorithms extract any chosen information from conversations, then our platform brings all the relevant data together to present the full picture.
As it correlates all relevant communications associated with specific trades, FCR is perfect for investigating specific deals for suspected breaches of compliance regulations. The Compliance team is presented with all the relevant information in one place, ensuring all the interactions can be interrogated thoroughly.
Crowdfund Insider: You also use Alert Scoring and Natural Language Processing or NLP capabilities. What makes these features or capabilities so useful?
Eran Noam: One of the biggest issues for any Compliance team is dealing with false positives. One Tier-One European Bank we have spoken to even admitted it had reached an incredible 98% false positive rate on their day-to-day work.
False Positives result in a lot of wasted time and resources in eliminating false leads from real issues. Alert Scoring is an intelligent technology which uses AI to wisely investigate the alert and the circumstances around it, to ascertain whether it is likely to be a real issue.
By looking at the complex data around an alert (including the metadata) and understanding the wider circumstances, the Shield Platform can accurately score it and immediately warn the Compliance team of its potential significance.
A key barrier to the accuracy and effectiveness of automated systems in the past was their inability to recognize the more subtle and less obvious traits in the language. Natural Language Processing is a powerful AI technology that not only uses lexicons and pre-programmed search criteria, but it also learns from experience and applies this Machine Learning to subsequent processing.
A good example of this is that employees can use subtle code, jargon, or slang in an attempt to cover up illegal or unethical behaviour. NLP is designed to find these small clues and to flag them up for further investigation where required.
Alert Scoring and NLP are both used to ensure greater accuracy in the automated system, providing greater trust and peace of mind for the results.
Crowdfund Insider: Please tell us how improved diplomatic relations between Israel and the MENA region countries could help businesses that you work with. Do you think it will have a positive impact on the operations of companies, in general?
Eran Noam: We are very excited about these new developments in the Middle East. These agreements are a positive step towards peace and prosperity for all the parties within the region. The recently announced peace treaties between Israel, the UAE, and Bahrain, will open up a lot of business opportunities for both sides.
The booming economy of the UAE, powered by the impressive technologies being developed in Israel, could have great business potential for both parties. Shield is looking forward to building solid business partnerships with our counterparts in these countries and we expect to be starting discussions very soon.