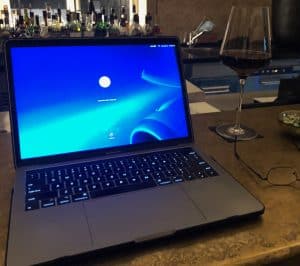 Bill Scannell, President, Global Sales & Customer Operations, Dell Technologies (NYSE:DELL), explains how companies across the globe are adjusting to working in the "new normal" environment following the COVID-19 outbreak.
He writes in a blog post that Brazil-based retailer Grupo Boticario had to address a number of challenges as the Coronavirus spread. The company had to figure out how to support 3,000 employees who had to work remotely. The firm also had to keep serving its customers in an online environment.
Scannell noted that Dell helped the retailer quickly shift its operations to a remote working environment. Grupo Boticario's new digital environment was equipped with Dell EMC servers, over 1,000 laptops, and configuration, deployment and support services. Scannell confirms that Grupo Boticario managed to maintain the "performance and stability" it needed even during "peak demand."
Remote working solutions are increasingly be used to help businesses maintain operations during these unprecedented times.
Michael Tannenbaum, the chief financial officer at Brex, a Silicon Valley Fintech Unicorn, noted last month that many people today are working remotely.
As mentioned in an update shared with CI (in September 2020):
"After nearly six months of many businesses adjusting to the work from home lifestyle, Fintech unicorn Brex had [decided to become] a remote-first company moving forward, disrupting the offline experience entirely. Brex will have office hubs in major cities where employees can work, but all of its processes, communications and culture will be designed remote-first. As a company shifting its entire operations to a new paradigm, Brex truly believes working from home has a chance of being even better than the office environment." 
As covered recently, 50% of financial services professionals want to continue working from home following the COVID outbreak, according to a new survey report.
Big tech companies like Dell will most likely play a key role in helping businesses move most of their operations online so that they can effectively serve their clients in a post COVID world.
Scannell noted:
"Dell and Software AG worked with SMC Corporation in Germany on a Smart Field Analytics solution to bridge the gap in factories between data detection and data capture. Software AG Cumulocity IoT Edge, powered by Dell, helps customers connect and visualize their industrial assets, perform analytics and integrate data sets between existing IT systems. This allows them to easily conduct predictive maintenance, leakage detection and energy efficiency monitoring."
He also revealed that the Insurance Australia Group (IAG), which is Australia's largest general insurance firm (with over 13,000 workers and approximate revenue of $13 billion), turned to Dell EMC PowerFlex to assist them with powering "next-generation" Big Data workloads within their private Cloud.
PowerFlex reportedly offers "the scalability, stability, resiliency and performance" required to support IAG's "leading-edge" applications.