Adena Friedman, CEO at Nasdaq, the world's second-largest stock exchange with a market cap of around $17 trillion, notes that the COVID-19 pandemic is "fundamentally accelerating" the adoption of Software-as-a-Service (SaaS) solutions.
According to Friedman, the current environment has also led to the increased usage of Cloud computing platforms and advanced data management solutions.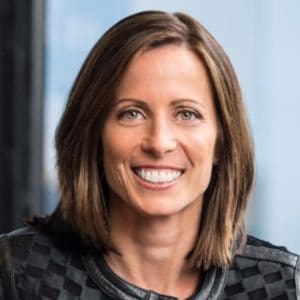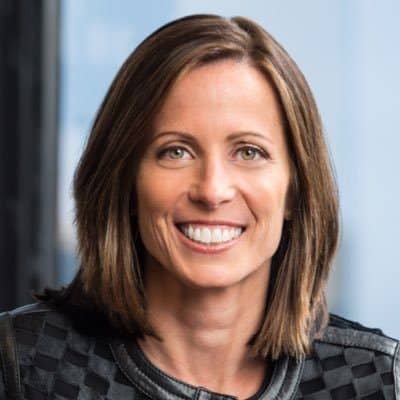 Friedman recently confirmed:
"We absolutely expect this trend to remain as these technologies continue to mature in the years ahead. The reasons for the acceleration are numerous, and include the ability for those technologies together to handle ever-increasing transaction flows while also elevating the integrity, transparency, and inclusiveness of markets around the world."
Friedman, whose comments came at the recently held Technology for Future (ToF) Conference, pointed out that financial services and capital markets began adopting APIs quite early. She explained that this has enabled many different interactions between firms or businesses and applications that power the global economy.
But Friedman also mentioned that there's still a lot of room to "reimagine the interactions that take place across financial services, as most of the industry APIs used today are static and lack the flexibility of modern APIs that have helped transform many other industries."
She further noted that most of the core financial transaction flows across capital markets are electronic or digital today. But many other workflows that make up other core transactions are being handled the same way they were "decades ago." She revealed that some of these processes are "still stuck in the era of paper records." She claims that "the cost of these legacy workflows, in terms of time, efficiency, and accuracy, is staggering."
Friedman continued:
"The opportunity to build truly digital end-to-end trade and investing workflow solutions across clients, exchanges, and other partners in the ecosystem is the next frontier. All of this will help companies serve their clients better. Companies in the future will be built around agility, automation, and greater empowerment via self-service solutions. By requiring new solutions for a distanced workforce, the pandemic has only sped up this process."
As covered recently, Friedman had said that machine learning, blockchain, and the Cloud technologies would drive the evolution of capital markets.
Friedman had stated (during a recently held virtual event at Hofstra University's Frank G. Zarb School of Business) that the benefits that the Cloud offers can be pivotal for keeping capital markets operating smoothly, especially during black swan events, like the COVID-19 pandemic.
During the peak of financial market volatility in mid-March (around the time when the Coronavirus crisis began), Nasdaq reportedly reached historic peaks of over 60 billion messages per day— which is notably twice as much as any previous record. The exchange was required to support that volume in a "20-microsecond latency experience" for its customers.
Friedman had stated:
"As we look at the power of the cloud, we can create a more globalized system, more globalized connectivity, so that markets can operate more seamlessly over time. If we can leverage the cloud, I think that we're going to find, more and more, that any new market that we build and deploy today primarily is in the cloud."
Friedman has also predicted:
"Do I think in 10 years, that many of the markets around the world, including Nasdaq, could and should be able to leverage cloud to operate their actual trading activities? The answer is yes, I do."
Friedman believes that it really comes down to leveraging "hyper low-latency, hyper resilient, high scalability technology" which the Cloud can offer. She also revealed that Nasdaq may be planning to partner with several Cloud providers in the coming years.

Sponsored