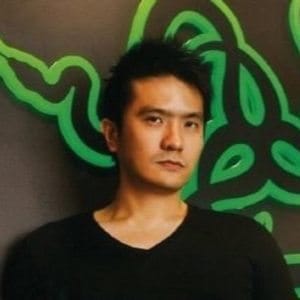 Singapore based Razer recently revealed that it's expecting to generate sizable profits for this current financial year after reporting around $40.3 million in adjusted losses for the year ending on December 31, 2019.
The gaming and lifestyle focused firm stated that it managed to record profits this year because of consistently higher revenue growth and overall improvements in its gross profit margin and operational expenses.
In statements shared with TechInAsia,  Min-Liang Tan, Co-Founder and CEO at Razer, noted that 2020 "looks set to be a banner year for Razer."
He revealed that Razer had experienced steady growth of its ecosystem and related products including hardware, software, and various other services due to the company's solid brand position, rising consumer demand, and its growing customer base.
Razer's management noted that the firm generated substantial revenue from certain hardware products that were introduced during the first three quarters of 2020. Razer's gaming peripherals division also maintained its strong position in the US, Europe, Asia Pacific, and China, the company claims.
Razer also revealed that its software division experienced steady growth, with its gaming credits platform Razer Gold and it Fintech division recording steady payment volume growth on a year-on-year basis for the 3 months ending on September 30, 2020.
Razer also managed to post a record-high $447.5 million in total revenue for the 6 months ending on June 30, 2020. This represents year-on-year growth of over 25%, the company confirmed.
Razer also noted that it generated $3.2 million in adjusted earnings before interest, taxes, depreciation, and amortization (EBITDA) during H1 2020. This seems to be a lot better than the $20.6 million in adjusted losses that Razer reported for the same time period last year.
As covered in October 2020, Razer Fintech's parent company is backed by a cash balance of more than $500 million and claims that it has zero debt. Headquartered in Singapore, Razer Fintech plans to launch a global "youth bank." The company's management is currently laying the foundation and making other necessary preparations to launch an innovative Fintech platform for Millennials and Gen Z users, who are usually a lot more tech-savvy than older generations.
In late September 2020, Razer Fintech CEO Lee Li Meng had said that the company is building its digital banking infrastructure from scratch, which means it won't have "legacy issues."
Razer Fintech is part of a Singapore-based consortium which includes Sheng Siong Holdings, FWD Group, LinkSure Global Holding Ltd, Insigna Ventures Partners and Carro. The consortium may apply for a digital bank license. Razer Fintech could own a 60% stake in its Youth Bank, which is a neobank that will be launched to serve Millennials living and working in Asia. Meanwhile, the other consortium members would collectively own a 40% stake in the neobank.
Razer Fintech is also interested in acquiring a digital bank license in Malaysia. It will be competing with other companies that also want to offer virtual banking services. They include AirAsia Group Bhd, Axiata Group Bhd, CIMB Group Holdings Bhd, and Grab Malaysia (among others).
Ming had noted (in September 2020):
"Malaysia has a huge youth population, a market that is underserved." 
Sponsored Links by DQ Promote