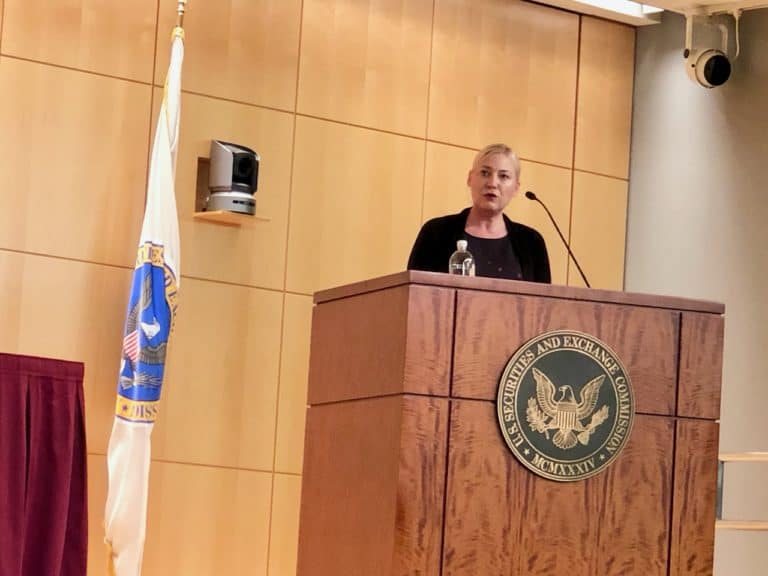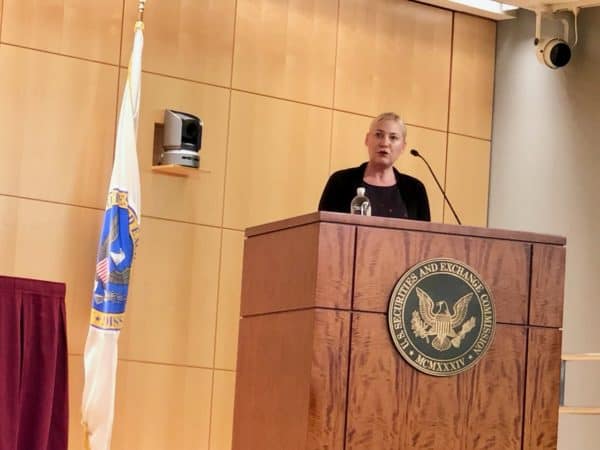 The Securities and Exchange Commission (SEC) announced a bit of end of the year housekeeping today by taking FinHub and morphing it into a standalone office now called the Strategic Hub for Innovation and Financial Technology. Valerie A. Szczepanik, who led FinHub will remain at the helm of the newly minted Fintech office.
SEC Chairman Jay Clayton issued the following statement:
"The SEC is committed to innovation in our markets, consistent with our time-tested regulatory framework. Our action to establish FinHub as standalone office furthers our commitment to facilitate the introduction of new technologies for the benefit of investors and the efficiency and resiliency of our markets. The agency is fortunate to benefit from Val's expertise and deep knowledge in the areas of innovation, financial technology, and investor protection, and I'm pleased she will continue to lead FinHub as its first director."
Bill Hinman, current Corp Fin Director, had this to say:
"Not surprisingly, FinHub has thrived under Val's leadership. This move to enhance FinHub's role in leading and coordinating policy across all SEC Divisions and Offices will benefit market innovators and strengthen investor protection."
Both Clayton and Hinman will exit the Commission at the end of this year.
The SEC said that creating a stand-alone entity strengthens the Commission's ability to continue to foster innovation in emerging technologies. The office is expected to continue to lead the SEC's work to identify and review Fintech that will impact the securities industry.
Szczepanik will coordinate the analysis of emerging financial innovations and technologies across the SEC's divisions and offices and with global regulators and will advise the Commission and SEC staff as they develop and implement policies in this area.
Szczepanik said the scope and complexity of FinHub's work have continued to evolve and expand as Fintech has changed.
"This organizational shift will facilitate the agency's agility and flexibility to work with market participants and regulators worldwide, and to encourage leading-edge innovation that will shape the intersection between the federal securities laws and technology."
As all financial services are going through an accelerated digital transformation the move by Clayton is a good one – if perhaps, a bit late to the game. Some other large financial regulators long ago established Fintech-focused offices to help guide regulators that too frequently are slow to adapt and embrace change. By keeping Szczepanik at the helm, this should maintain needed continuity and she has gained a reputation for working well with early-stage Fintech firms. The new office should also increase her ability to cut through some of the bureaucracy that exists in any federal agency.

Sponsored Links by DQ Promote