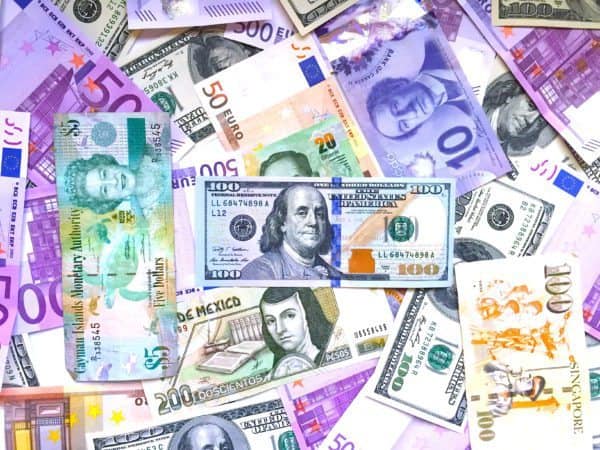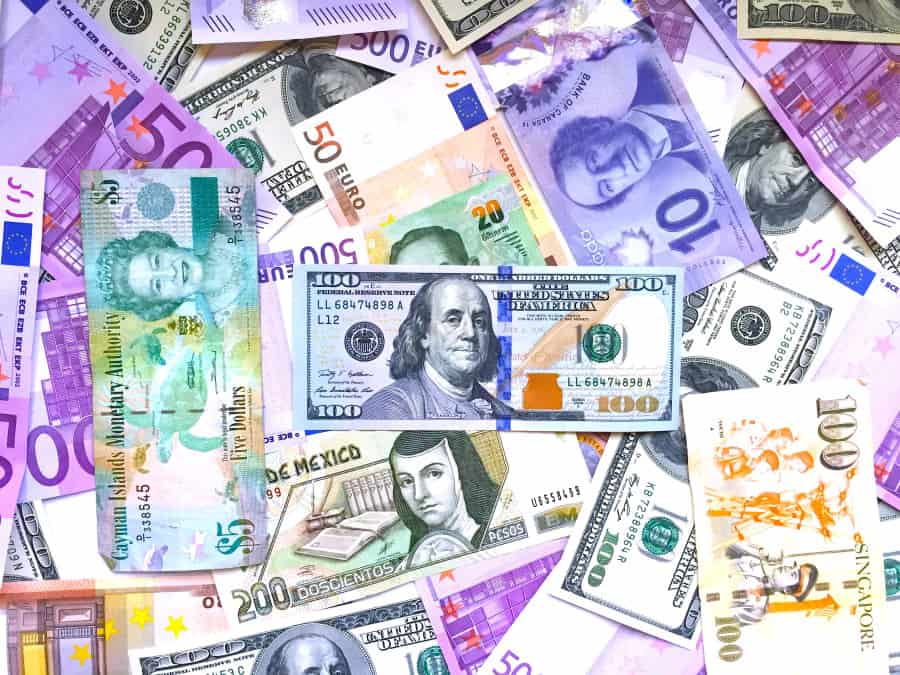 The COVID-19 pandemic reshaped consumer mentality and habits, especially as it relates to people's financial needs. But it remains unclear what new habits born out of necessity are here to stay and what will vanish as the pandemic grinds to an eventual halt.
We recently caught up with Alon Rajic, founder and CEO of Finofin Ltd, the parent company of SmallBusinessLoansAustralia and MoneyTransferComparison. Rajic discussed recent Fintech trends including key developments in the financial sector during the Coronavirus crisis. He also pointed out the relatively poor performance of gold in these unprecedented times when compared to other assets.
Rajic also commented on how investors are adjusting their portfolios to include Bitcoin (BTC) and other digital assets. He talked about the potential impact of Brexit on the cross-border money transfer business and the performance of major fiat currencies like the US dollar, British pound, Euro, and Chinese yuan.
Our discussion with Alon Rajic discussion is shared below.
Crowdfund Insider: Paypal said in May that people over 50 represented its fastest-growing demographic group. What trends are you seeing on your end involving both the older generation and millennials?
Alon Rajic: My audience typically consists of older consumers and not necessarily young people who use casual money transfer services like PayPal or Venmo. It has always been this way and the COVID-19 pandemic hasn't changed much on my end.
The money transfer industry, with the exception of hip "all-online companies" like TransferWise or Currencyfair, are designed to facilitate large transfers. Think business transactions, overseas property purchases, and expatriation.
These large money transfers are often conducted by people aged 50 and above who are at the peak of their wealth. Some are established business owners while others are retirees who want to live abroad and need to move part or all of their life savings to a bank in their new home country.
The process is very friendly towards older people who may not be as computer-savvy as millennials. The money transfer platforms are aware of the demographic group they cater to and direct phone communication is encouraged as opposed to online apps like PayPal.
Crowdfund Insider: Will a vaccine against the novel Coronavirus result in people reverting back to prior habits?
Alon Rajic: In my opinion, new consumption patterns are here to say, especially when it comes to online shopping. Once older consumers and those who for whatever reason shied away from online buying have become accustomed to digital purchases, there is absolutely no incentive for them to go back.
Online shopping is cheaper, easier, less time consuming, and safer — especially for older consumers.
Crowdfund Insider: Transferwise was valued at $5 billion during a financing round in July 2020. Do you think the company is close to an initial public offering? Should investors buy the stock once it is available? If not, what other private company should investors watch for a potential IPO?
Alon Rajic: Transferwise has matured from a young startup to a leader in international money transfers. The company is backed by an excellent reputation with strong recognition from its customers. An initial public offering is plausible as it could be timed to take advantage of the very strong demand from investors for tech-focused companies.
Most recently Lemonade (NYSE: LMND) soared 140% on its first day of trading in early July. Lemonade offers multiple insurance products but with a twist. The company makes use of artificial intelligence and behavioral economics to replace brokers and bureaucracy.
It is reasonable to assume that investors would flock to an opportunity to get in on a Transferwise IPO as early as possible. However, I wouldn't recommend investors buy the stock immediately following its launch on a public exchange. The case for buying the stock is based on the valuation at that point in time as well as other opportunities present at the time.
There are a lot of innovative companies out there worth following.
Crowdfund Insider: Speaking of investments, do you recommend investors hold a position in gold? What about transferring money to a foreign currency and using that to buy gold denominated in a foreign currency?
Alon Rajic: I do not like the idea of gold as an investment in the long term whether it is gold denominated in U.S. dollars or another currency.
The concept of gold as a hedge has some flaws. Gold prices crashed hard in the second week of March along with equities and nearly every other asset class. Gold went on to undergo a miraculous recovery through August, only to slowly depreciate in value and see accelerated downside momentum in November.
Crowdfund Insider: Gold's reputation as a safe haven during times of crisis and as a hedge against fiat currencies may no longer be valid in 2020 and beyond. Bitcoin is trading near all-time highs? What do you think about the digital currency?
Alon Rajic: The case for investing in Bitcoin is growing as more people are losing faith in fiat currency. At first, BTC was attractive to the "full-fledged doomers" but much has changed since the digital currency entered the scene when it was born in 2009.
Government spending is at an all-time high while national debt levels are soaring. Wall Street and Main Street couldn't be further apart from each other. I can see why some investors prefer Bitcoin over gold at this point in time. I think the inclusion of a small amount of Bitcoin is not a bad idea.
Does this mean you like the concept of people using Bitcoin to transfer money across borders?
Alon Rajic: No. Bitcoin's day-to-day volatility could pose a lot of problems, especially among overseas workers remitting their salary back to their family abroad. Imagine the impact it would have if the value of a Bitcoin transfer falls by 20% in one day?
This isn't an exaggeration. Bitcoin lost half of its value in just two days in early March. Paying much higher transfer fees through legacy money transfer platforms is a much better alternative given the potential risks in transferring Bitcoin.
But even if Bitcoin matures over the years and is less prone to major sell-offs, it would still need to be widely accepted by governments as well as local vendors. It is very unlikely governments will be willing to give up the control they have over their currency, even in the very distant future.
Crowdfund Insider: Switching to politics a bit, what impact will Joe Biden's administration have on the U.S. dollar? What tips do you have for investors looking to exchange currencies as part of their investment portfolio?
Alon Rajic: The Joe Biden presidency would likely work quickly on a massive stimulus package in the first quarter of 2021. This will weaken the U.S. dollar.
But over the longer-term, the greenback's valuation will depend more on fiscal policy and the necessity (or lack thereof) of additional stimulus measures and quantitative easing. My assumption is that Biden is much less likely to intervene with the fiscal policy in the same way his predecessor (Donald Trump) did.
Investors should take note that the U.S. dollar's decline traces back to April and has lost around 10% in value since then. Over the same time period, the Chinese yuan strengthened by 10% against the U.S. dollar.
In Europe, the British pound is flirting with parity against the Euro, marking an incredible turnaround since losing 20% of its relative value following the 2016 Brexit vote. The world's strongest currencies have shown more volatility than ever before, and anyone claiming to know what lies ahead is either lying or at the very least over-confident in their ability to predict unpredictable events.
There are many variables involved in the foreign exchange movement, many of which have little or nothing to do with who is running the White House. Many investors living outside the U.S. prefer investing in American stocks, myself included.
In my case, I live in Israel so my base currency is the Israeli shekel. As such, there is always a constant need to transfer money in either direction — either to add to my portfolio or to withdraw money for day-to-day spending. This has its drawbacks, as a decent 3% annual return on U.S. stocks since 2016 would translate to a loss as the shekel lost around 4% on average each year.
Crowdfund Insider: What can investors do to protect themselves against currency fluctuation, like in your example above?
Alon Rajic: A Currency Forward Contract can mitigate such FX risks with ease. The way it works is simple – you commit a certain amount in one currency and get a "guaranteed" exchange rate to another currency, 12 to 24 months in the future.
The upfront cost for a Forward Contract is a 10% deposit which will be locked until the transaction takes place in the future.
Put differently, if your $100,000 portfolio is denominated in USD but you live in New Zealand you could buy a Forward for that amount on the USDNZD and mitigate all currency risks.
Crowdfund Insider: Finally, switching over to Brexit, what impact will the end of the transition period on Dec. 31 have on money transfer services? Should customers be worried?
Alon Rajic: The end of the transition period should not have any notable impact on European and British customers if they are using one of the major money transfer companies. Currencies Direct, Moneycorp, OFX, and Global Reach Partners, among others, which all have multiple offices across the globe. Their license to operate in Europe will not change at the end of the Brexit transition period.
For smaller UK-centered currency brokers Brexit may pose a problem dealing with European customers if they have not covered their bases during this very long period since the Brexit poll.
The impact of Brexit on money transfer companies' business will heavily depend on the outcome of the negotiations. If European properties will no longer be attractive for British investors because of new tariffs and/or a depressed currency, fewer Brits will want to move to Europe. If that is the case, money transfer companies will lose a significant chunk of their business.