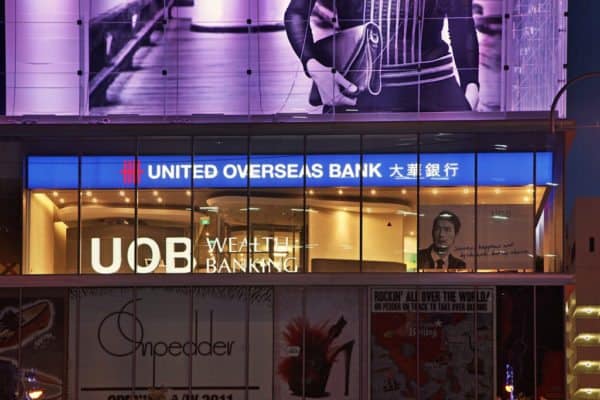 United Overseas Bank (UOB) has revealed that its artificial intelligence (AI)-powered anti-money laundering (AML) technology has been quite effective at assisting the Singapore-based bank with analyzing large volumes of transactions to identify suspicious or potentially fraudulent financial activities.
The UOB, a multinational banking organization with branches mostly based in Southeast Asian countries, confirmed that it has been using AI-enabled solutions in two key AML risk areas – transaction monitoring and name screening. These tools are helping the bank with identifying higher-priority cases from the (approximately) 5,700 average monthly suspicious (or fraudulent) transaction alerts.
After UOB's AI system, which was developed with assistance from Regtech firm Tookitaki, is able to pinpoint suspicious activities, the institution's compliance officials begin performing extensive investigations and then report the issue(s) to the relevant authorities.
UOB's management noted that AI-based technology has proven a true positive prediction rate of 96% (for the "high priority" category). The AML solution has been quite effective at pinpointing highly suspicious transactions that require in-depth investigations. The AI-powered software also screens 60,000 different account names each month in order to confirm that they don't belong to the individuals or organizations that are currently on the global regulatory watch lists.
Victor Ngo, Head of Group Compliance at UOB, stated:
"At UOB, we made early investments in artificial intelligence and began our AML proof of concept two years ago. Our AI solution works concurrently on two AML risk dimensions, which is technically more difficult, but also more fruitful as it helps us to pinpoint criminals trying to pose as customers."
As reported in October 2020, Ajay Bhalla, President, Cyber and Intelligence Solutions, Mastercard, noted that AI algorithms are part of the payment company's "first line of defense" in protecting over 75 billion transactions that Mastercard processes on its network every year.

Also in October, LexisNexis Risk Solutions reported that the cost of fraud for financial services and lending firms increased significantly in the US and Canada.

Beate Zwijnenberg, Chief Information Security Officer at ING, had revealed in September 2020  that AI and machine learning algorithms are increasingly being used to identify fraudulent transactions.

Sponsored Links by DQ Promote