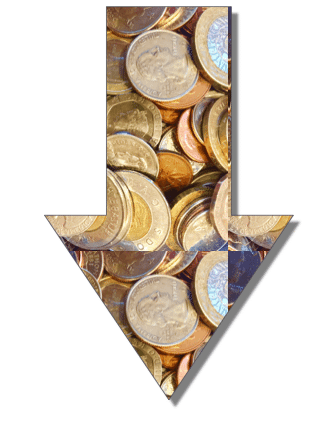 The Security Token Group (STG), which is focused on "reinventing" capital markets with blockchain-based security tokens, has published its monthly market report for November 2020.
STG reports that the total security token market cap, as tracked by stomarket.com, stood at $449,142,241. The report confirmed that there was a -10.47% change to the total security tokens market cap (month-over-month or MoM).
Going on to share other key stats for the month, the STG team noted that the total November 2020 trading volume stands at almost $2.7 million. There's been a -49.32% change in monthly trading volume, the report confirmed.
As stated in the report, the monthly change has been calculated without factoring in the newly-tracked tokens on stomarket.com. The STG team also mentioned that the November 2020 market cap without new tokens was a little over $449 million and November volume without new tokens was over $2.6 million.
As mentioned in the report:
Top performers:
9336 Patton St (Patton:Uniswap): +20.19%
5942 Audubon Rd (Audubon:Uniswap): +19.75%
18276 Appoline St (Appoline:Uniswap): +15.63%
Worst performers:
tZERO (TZROP:tZERO): -36.14%
i.AM Innovation Labs (i.AM:Uniswap): -36.00%
Mt Pelerin (MPS:Uniswap): -19.19%
During November 2020, the STG team reveals that they've added one new security token (i.AM Innovation Labs), which brings the total to 26.
The STG team describes i.AM Innovation Labs as an innovative asset and investment management company that's headquartered Zurich, Switzerland. The STG team confirmed that their tokenized equity shares are currently available for investment on Uniswap, a leading non-custodial Ethereum token exchange.
Last month, the Security Token Market (STM) team joined the Japanese Security Token Association (JSTA) in order to promote global security token adoption.
JSTA is a non-profit entity that aims to consolidate the knowledge of security tokens and also supports the "sound" development of the blockchain-enabled security token ecosystem.
As noted in the announcement:
"With a live-trading data feed for 26 security tokens currently valued at $500m+ in market cap, 300+ primary offerings, and a news curation team for the latest headlines on digital securities, STM [serves as a] … marketplace to research and participate in the security token industry, and a partnership with the JSTA will allow for increased access to industry developments in Japan while increasing the exposure and reach of our market reports and analysis."
Sponsored Links by DQ Promote